NEWS
25 Tips for Updating Old Blog Posts for SEO & Boosting Organic Traffic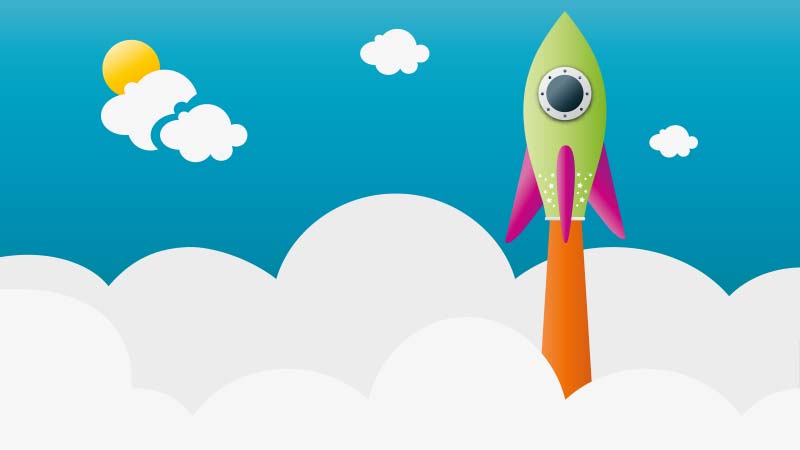 Earlier this year, we updated 24 old blog posts. The result? A 75% increase in website traffic.
Imagine the impact you'd experience by almost doubling your website traffic. You'd see more sign-ups, email subscribers, and revenue, right?
While most teams focus on pumping out new content, the reality is, you can generate more results from tending to the content that's already been published on your website.
Chances are, you've got a backlog of old content on your website, posts that haven't been touched in the 2+ years since you published them.
But while you might not be checking in with them, there's a possibility that your target customers (and Google) are visiting them regularly. If they're not up-to-scratch, it could be sabotaging your entire content marketing strategy.
Why Is It important to Update Old Blog Posts?
Before we dive in, let's cover the foundations and think about why you should be updating old blog posts (instead of just hitting "publish" on a new piece every week.)
Updating old content helps with these three areas:
Get more backlinks
"Your blog post is now fully up to date and relevant to your audience again. If you're the first among your content competitors to update a post on a particular topic, you are in a prime position to poach their existing backlinks," says John Butterworth of CRCC Asia.
"The reason for this? No external site wants to link to outdated content."
"For example, if you've updated a blog post on Academy Award winners to include 2020's results, but your competitors haven't, then sites linking to your competitor's post are linking to outdated content."
"By using a backlink checker tool, such as Ahrefs, you can see which sites are linking to your competitor's post. From there, reach out to those sites and inform them that they're linking to yesterday's news and offer your newly updated blog post as an alternative."
"In my experience, the owners of these sites are delighted that somebody has done the hard work for them and are more than willing to link to your blog post."
Related: 29 Free Link Building Tips for Building Links On Little-to-No Budget
Build reader loyalty
We've touched on the fact that readers (and potential customers) might be landing on your outdated content.
"Simply by keeping our entire content up-to-date provides a certain brand trust and loyalty as readers understand that we're not creating content just for the sake of building fresh content, but to share helpful guides and provide value," Latana's Joy Corkery explains.
Stay up-to-date with SEO best practices
Kiwi Creative's Dylan Zsigray explains that "it's important to not forget about the best practices associated with SEO."
"The industry practices for blogs in 2017 differ from the best practices today, so it's best also to take a look at your headings, blog structure, links, and images to ensure you're meeting the ranking factors Google is looking for."
It's true: If we look at SEO best practices back in 2010, you'd be advised to keyword stuff and build black hat links–two practices that could land a Google penalty, should you do them today.
Reviewing old content, and bringing them up to modern-day standards, is a great way to make sure they're SEO-friendly.
How to Choose Which Content to Refresh?
Now that we know why updating old content should be a priority for your website let's move onto the tricky part: Finding the blog posts you should refresh.
Our experts have three ways to do this:
Look at pages with lots of high-quality links
When choosing which old content to update, Zety's Michael Tomaszews recommends "Find the blogs on your site that have racked up some solid links from other outlets, but that don't rank particularly well."
"These pages have lots of authority and a ranking potential that's worth its weight in gold. All you need to do next is to give the page a refresh, and sooner or later, you'll see a spike in traffic."
Find pages with the most traffic
"My one tip for updating old blog posts is to focus on the pages that have the most traffic first," says Thomas Brodbeck of Found Search Marketing.
"I have talked to others who focus on updating the oldest posts first, but I think updating the posts that have the most traffic to serve the user best."
Brodbeck continues: "When looking at your most trafficked blog posts and see what data might be dated and look to see if new information has come about. I recommend looking over your blog posts a couple of times a year with the help of an SEO dashboard."
Juli Durante of Impulse Creative adds: "The most important part of updating old blog posts for SEO, for me, is making sure the posts you update are posts where you *want* to grow traffic."
"I've often seen someone update the 10 oldest posts – that's great, and I would venture to guess that those 10 old posts could use a refresh in general, but do they convert well? Do you have newer content that is related to them? Is it a topic that still matters today?"
"A blog republishing strategy should be looking forward as actively as it is looking backward," Durante says.
Prioritize pages with lots of keyword impressions but low rankings
When picking content to start with, Scorpion's Emily Brady advises to "be smart about which posts you choose to update. I'm a HUGE fan of updating old posts for SEO, but it only works if you target the right content."
"One way to do this is through Google Search Console. You can filter your URLs by blog (if your site is organized that way), then start looking for queries that have a LOT of impressions and are within striking distance of ranking."
"Depending on how successful your site is, "within striking distance" could mean an average position between 6 and 16. Again, this is relative to how well the majority of your blogs are already performing."
"Then, see which page is showing up for that query. That's the page you probably want to revamp next!"
Katie Gerweck of Pure Visibility adds: "You can use an SEO tool like Ahrefs to identify blogs that are currently ranking on page 2 of the search results. These pages are good candidates for updating because they likely have the potential to rank on page 1, but need additional optimization to get there."
*Editor's note: Don't fancy digging through your Google Search Console account to find these opportunities? Our Decaying Site Pages & Posts dashboard template does it for you. You'll see how the organic sessions and clicks change for each page over time:
Don't waste time updating old content that doesn't need to be updated
It can be easy to think that every blog post should be added to your "update" list.
However, Chelsea Roller of Rank Fuse Interactive says: "Our number one tip for updating old blog posts is to make sure a post truly needs to be updated. You don't want to waste time and resources on updating a blog post before it really needs to be redone."
You should be creating a process for this – something 67% of experts we polled said they have:
Roller continues: "To do this, we use tools like Moz and SEMRush to perform content audits. These tools allow us to see if traffic on our blogs has started to decline and show us how we can improve our content with keywords."
"We often find that we need a refresh every year to year and a half, and if we are repurposing or redoing content too quickly, Google doesn't always keep up as well as we'd like. Also, if we are constantly updating one post, we don't have time to update others or create new content."
"For this reason, we try to come back to a piece of content a year after it was written to reevaluate the content, data, keywords, images, and anything else that is part of the blog. However, if it is still performing really well, we might only make a couple of minor changes," Roller adds.
Summarizing, Borislav Ivanov of Best Response Media says: "The main thing is to make sure you have a reason to update the content. Just because it is old doesn't mean that it is not good enough or that it is no longer valid."
How Often Should You Update Old Blog Posts
Earlier, we shared the three techniques you can use to determine which old blog posts should be updated.
For the majority of our experts, this is once a quarter:
1. Consolidate mid-performing content
"While your top pages need to be kept current, I always look for mid-tier pages that are getting some traffic but not enough… then see if there are other posts I can combine it with," says Barrel's Sean Collins.
"This increases traffic to the post and reduces the number of pages on the site, keeping it cleaner, more navigable, and faster."
It's a tactic also used by webSURGE, as Kendall Brittingham explains: "Look for old blog posts with similar topics, concepts, and themes and see which post is performing better in terms of traffic, interaction, and rank in the search engine."
"If it naturally makes sense to do so, add the content and/or themes from the weaker-performing posts to strengthen the high-performer. Then, draft and redirect the posts you used to the updated, strengthened blog post."
Brittingham continues: "This accomplishes three goals. First, it lengthens the original blog post with content that isn't fluff, and search engines generally prefer content-rich pages."
"Second, it eliminates duplicate content from your blog that is potentially competing against itself for a specific keyword in the search engine, and it's easier to optimize and rank for one blog post than multiple."
"Lastly, it's using quality content that you already have, saving you time on content creation without sacrificing content quality."
Jesse Teske of JCT Growth explains: "I often see websites publish the same content after a few years. The content then cannibalizes other content, which causes rankings and traffics to erode. Merging and refreshing the content often results in significant gains."
In fact, this could help meet Kevin Dhimitri's advice to "bring them up to a minimum of 500 words, if the blog post isn't already. In so many of the new projects I take on, we find old blog posts that are only around 100 words and lack any SEO whatsoever. It's best to add content to them so that it ranks for more keywords and avoids being flagged as low-quality content."
AlltimePower's Aaron Luther summarizes: "Combine old and "thin" content into larger, more comprehensive blogs. This will serve you in two ways by eliminating thin content from your website and creating larger, more authoritative pieces at the same time."
2. Add the current year to the heading tag
"One of the strategies I learned from Brain Dean is how to repurpose an old blog," says Film Jackets' Syed Ali.
"The first thing readers come across is the meta title and H1; for example, you wrote a guide back in 2018 "HOW TO STYLE A LEATHER JACKET." The blog is old, and there have been many changes in fashion since 2018."
Ali continues: "Whether you add video, more content, or keywords, never forget to change the title to "HOW TO STYLE A LEATHER JACKET [2020 UPDATED]." This will indicate both readers and Google that the blog is recently updated."
Upskilled's Elizabeth Orland adds: "Key features like old dates create a lack of authority and trustworthiness from both a user and SEO perspective."
According to Daniel Ashton of Sportsman's Bail Bonds, "titles with the year in them have a higher click-through rate, and as you come to a new year, you can make any updates that are relevant in the article and change the title to include the newer date."
"This allows you to republish the article, and it is basically like having a new piece of content with all of the heavy lifting already done."
3. Update meta tags for content with low CTRs
When updating content, DragApp's Samantha Anacleto advises "to constantly check Google Analytics, looking for pages with a low CTR (Click Through Rate), that is the number of clicks on a page divided for the number of impressions on it, and multiplied to 100."
"It shows how many people are seeing your blog post on Google search, and how many are attracted to click on it."
"The pages with low CTR are the ones you need to start the process: Updating metadata and title to make them more appealing," Anacleto continues. "Check your competitors that are ranking well, try to come up with a better title and meta description then theirs."
Manny Hernandez of Wealth Growth Wisdom explains: "Making your title tag "more clickable" and/or incorporating some key modifiers in the title tag can be hugely helpful in driving more traffic (ranking better for specific terms and getting more clicks in the search results you're already showing in), but you want to be sure not to undermine your current rankings and CTR."
"You can look in Google Search Console to see which terms are currently driving impressions for a specific page before making any tweaks to the title tag."
4. Answer recent "people often ask" questions
"One way to update old blog posts is to add in answers to queries people often have about the topic," says Hannah Fisher of HVAC Supreme.
"For example, search your keyword in Google and look at the People Often Ask feature. Answer those questions in your blog post if you can, either by creating a section for FAQs or by creating a few short new sections in the article. This will help you increase your word count too."
Tony Mastri of MARION Internal Marketing has a similar approach: "Use Search Console to look at search queries filtered by your old blog post URL. Extend the date range to 6 months or more, and check out sort by average position."
"Look at queries that had a high average position. If those queries are relevant to your post, consider adding new sections around those topics or questions. By expanding on your original post with relevant topics that searchers are seeking out, you can become a better match for their queries with your updated content."
Tom Zsomborgi says Kinsta has found, "You need to add at least 15-20% more fresh and new content to your old post to see a significant increase in traffic; small updates will rarely move the needle."
5. Improve your search intent match
When updating old blog posts for SEO, Cynthia Kaui of Agile IT says: "One tip is to keep in mind search intent. Take a step back and consider if the "old" blog post that you are going to update for SEO purposes makes sense."
"For instance, is the blog recent enough, and does it have relevant content to what you are looking to rank for in keywords?"
Floor 500's Curt Storring explains: "In other words, does this piece of content fully answer the question the searcher was asking when typing their query into Google? This is not always just a keyword thing, but rather, what can you deduce that their end goal would be based on their query?"
"I like to see what Google is ranking on page 1 to tell what Google believes search intent is. I then see what type of content is ranking. Are blog posts still ranking? Videos? Calculators and tools?"
"If blog posts are still ranking, I'll go through and see what topics the other articles cover that I am missing in my piece. Then, you can update your old post, both to match intent and content type," Storring continues.
"You might need to make it much shorter (breaking an "ultimate guide" into multiple posts), or much longer. You might need to add more images or videos. Perhaps your page would benefit from getting a helpful calculator made that you can embed on the page."
6. Add internal links when updating content
"When it comes to updating and optimizing blog posts, there are many different things that [Twenty Over Ten] like to do to keep out content fresh and current, but since we're only choosing one, something I would give for advice would be to keep the content fresh," says Samantha Russell.
"If there are new features about something on your website or business, or you want to link to updated content, then that is what I would suggest first."
"We create blog posts every day, so we constantly have fresh posts, so there is almost always something to link. It's a great idea to link them on older posts and then update and refresh those."
Eric Allen of Border West Marketing explains why this is important: "If this is done properly, it will improve user experience leading to visitors spending more time on your site."
"This will also improve SEO. Internal links are the roadmap that guides search engines through your site. By updating older posts with links to newer posts, you're providing a better map while simultaneously helping improve the SEO for the newer pages."
Roberto Torres of Turrem Technology also advises to "make sure you have internal links to those old posts from your newer posts and from your old posts to your new posts. This will allow the reader to find the content easily, and according to Moz, will benefit SEO by establishing site architecture and spreading link equity."
Assemblo's Steve de Niese adds: "One of our biggest updates for SEO with older content is integrating new related content as links that expand on the talking points within popular articles. This can even include writing new pieces to expand on points in these strong performing pieces."
While doing this, Miva's Luke Wester adds that you can "implement the SEO topic cluster strategy when updating your old blogs. Group similar blogs into a topic cluster, interlink them, and create a pillar piece that unites them all."
Summarizing, Brian Barwig of Integrate Digital Marketing adds: "Once you create new posts/pages, update internal linking on old blog posts to get new pages crawled and indexed, increase authority on both new and old pages, keep readers on your site, and establish the architecture of the website."
7. Link to new research studies
"Nothing ages a piece of content like an outdated source or report – especially if it's in an evergreen piece of content or a topic that's trending again," Coral Luck of Wyatt International explains.
"Ultimately, you're doing this to provide the user with the most reliable piece of content – as long as you're putting the user first, your SEO efforts should align. It will also help with E-A-T and page quality. Updating your content to align with the newest source or report isn't difficult and shouldn't take too long to do."
"If the new source or report changes the sentiment of your older piece of content, then it's time to write a new piece and reference just how much the industry has changed."
Matt Zajechowski of Digital Third Coast adds: "If you have call-out statistics in an old blog post, take the time to survey as many relevant people as you can on the same question or questions. This allows you to provide the most up to date data on the subject and also showcase year over year trends."
"I constantly have media contacts asking for year-over-year data on a popular subject, so people in the media are hungry for this type of data. This is an easy and effective way to update a new post and re-promote it with the new and up-to-date call-out data."
8. Scan for (and remove) broken external links
"I can't tell you how many times I click through a linked statistic on a 'recent' article, only to find that the citation is from 2016," says Wiza's Brooklin Nash.
"Update your research and external links. Please, for the love of Moz, make the 'old' content truly more valuable by updating your statistics."
You should also check that any external links actually work, as John Donnachie of ClydeBank Media explains: "It can be easy to forget about older content and not only do broken links and images reduce your visitor experience but they are a red flag for site quality in the eyes of search engines."
Clique Studios' Megan Wenzl adds that "you can use a tool called Check My Links to make sure all links in your article are valid. If you find broken or irrelevant links, update the article with a valid, relevant link.
AJ Mens of Blog Pioneer adds: "Does the post link to external articles that don't exist anymore? Or does the post link to articles that are not as relevant anymore as they used to be? Replace them with links to better, more relevant articles."
Plus, NameBounce's Axel DeAngelis says: "Your goal should be to fix broken links and link to updated external content. Google loves fresh content, and having recent links in your post will serve as a strong indicator that your content is new.
As Womply's Dallin Hatch summarizes: "It's a good idea to revisit blog posts that are at least a year old and check for any dead or broken outbound links. Not only do they create a bad user experience, but they signal to search engines that your content is old, outdated, or unauthoritative, thus lowering how your content ranks in search.
9. Add Schema markup
Schema markup is a special code that helps Google spiders better-understand a page.
Kent Lewis explains: "After testing the last few months extensively at Anvil Media, we've found the greatest impact in terms of optimization of blog posts is twofold: adding schema markup and reformatting the old content to answer common questions on the topic."
"We've been able to take zero-traffic older blog posts and generate thousands of weekly impressions by lightly tweaking the content and adding schema to make the post more attractive to Google as a possible position zero/voice search answer to common questions on the given topic."
10. Change the formatting or layout
"When updating old blog posts, I like to ensure that the formatting and layout are up-to-date with current best practices in SEO," Brendan Mcconnell of Premium SEO NZ says.
"For example, there are techniques you can use to improve your chances of being placed in a featured snippet position. These include adding a summary or definition of your target keyword, adding a number list near the top of the post that relates to your target keyword, and using the proper heading and subheadings to target keyword clusters."
Mcconnell adds: "These best practices change over time, so it's important to review your old blog post structures and update accordingly."
11. Take inspiration from your competitors
"One tip that I would like to suggest for updating old blog posts for SEO purposes is that always keep an eye on your top 5 competitors, keep a check on their blog," says Gaditek's Usama Raudo.
"Identify the gaps (keywords, images, etc.) and utilize them properly and efficiently in your blogs."
To do this, Bill Ferris' team at Decor Interiors says you should "enter your target keywords into Google and see which competitor blog pages rank higher on SERPs than your article. Visit each page and see how they incorporate the keyword in their content."
"Do they use it in headers, anchor text, FAQs, image alt text, or filenames? How is that different from your post?"
"Also, take the time to identify any cool things on the competitor's page that engaged your attention. Chances are, you can enhance the visitor experience and time on the page by sprucing up visuals, graphics, tables, etc. too," Ferris continues.
"Repeat this step for multiple competitors and keywords to build up your reservoir of "new" ideas."
12. Research the industry
"One tip for updating old blog posts is to do some research on your topic or industry," says Integritive's Spencer Andrews.
"More often than not, industries are changing yearly, and new and better ideas are always coming into the market. Doing some research to see changes that have occurred or are expected to occur is a great way to update an old blog post."
Andrews adds: "Another tip is to see how your blog posting has changed and improved over time. Are you adding more interactive content in your posts? Adding more pictures? See how your style has changed and revamp some old blog posts by making them more interactive or easier to read for clients. This can improve traffic and keep reading engaged in your content."
Brandelle Palmer explains that Green Wellness Life "regularly go back and update old posts. The most important tip for updating old posts that I have is making the post as comprehensive as possible."
"Typically, older posts tend to be shorter in length because you didn't use to need very long posts to rank 4-5 years ago. Many spaces were not as competitive as they are now."
"As you update your older posts, I would conduct a Google search to see what is ranking now. Make note of all the subtopics covered on every page that ranks for your topic on page one. Then, incorporate all of those subtopics into your updated blog," Palmer continues.
"This can help ensure your blog post is the most comprehensive post on the web for that topic, which will give it a fighting chance to rank and drive meaningful traffic for you."
Aaron Wall of SEO Book explains: "Try to imagine a person searching for that information does not necessarily know the surrounding news stories or just happening events of the day when it was created."
"Adjust your content to put things into a better historical context and give a current sense of place of purpose and what has since changed. Sometimes this would require a complete rewrite versus just adding a few sections here or there."
13. Boost rankings for keywords you're not ranking well for
When updating old blog posts, Brittany Berger recommends to "See if the blog post is currently ranking well for keywords you hadn't thought of the first time optimizing."
"These will often be longer tail versions of or related to your focus keyword, so you can easily work more info about them into your content without going off-topic. And if you're already ranking for that keyword without any focused effort, imagine the improvement just a little work will do."
Mollie Kuramoto explains that for Element Three, "we look at which keywords a blog post is already ranking for and whether or not those keywords have increased or decreased over the past few months."
"Some keywords you won't necessarily want to optimize towards because they might not be relevant to your piece of content or don't match the intent of the blog post, but others might be low hanging fruit that already has some traction!"
"Once you've identified the keywords that could help boost organic traffic, you can optimize by adding new sections to the blog post, rewording headers, adding or updating imagery, and even improving meta descriptions to improve CTR in the SERPs," Kuramoto says.
Melissa Teng of Wit and Folly adds that you can "use Ahref's Site Explorer tool to find the organic keywords that your blog article is currently ranking for. Update the blog post to optimize for any keywords that the blog post is not optimized for yet."
Fathercraft's Paul Zalewski agrees: "Going into Search Console to see what a post is already ranking for to find low-hanging fruit. Especially keywords that are in positions 4-15 can usually be moved up significantly by refreshing the content and adding a section for that keyword!"
Evan Hall adds that for Portent's old content, "I'll consider targeting any keywords that are hovering around pages two and thee, or have a lot of impressions but not many clicks."
*Editor's note: It's easier to find opportunities to edit content and boost your keyword rankings with our SEMrush Position Tracking dashboard template. It pulls data from your account and syncs it regularly, so you can easily spot keyword opportunities.
14. Target new keywords
To update an old blog post, Dapzury Valenzuela of the University of Advancing Technology thinks you should be "adding relevant keywords and placing them in your blog title, headings, subheading, and introductory sentence."
"You don't need too many as a few strategically placed keywords should do the trick. This helps search engines identify your new blog post as a positive result based on the revisions you made."
Trinity Owen of The Pay At Home Parent thinks: "You should target keywords with low search volumes that have a chance to rank than to target keywords with high volumes that will never rank."
That's why the team at Hoot Design Co says, "When it comes to updating old blog posts, an important step is to include current keywords in your titles and subtitles, and be sure they are coded correctly (H1, H2, etc.)."
"To do this effectively, you must conduct a keyword audit, but it is a relatively easy and effective way to make old blogs work for your current SEO strategy."
In fact, it's the most common activity that marketers complete when updating an old blog post:
Plus, Alayna Okerlund of BestCompany.com adds: "When doing this, you can focus on adding a good portion of fresh content that gives you not only additional keyword opportunities but also makes the blog post more relevant and interesting to your current audience."
Tanya Chopp of Voices.com puts this into practice: "Consider an article optimized around how to set your voicemail versus voicemail scripts."
"Voicemail scripts might be the higher search term as it represents the biggest problem for those who are setting up their voicemail – they're not sure what to say. This alternate keyword is relevant to what the searcher is looking for and a crucial component to setting your voicemail – you may have just missed the opportunity to use the right term in your post."
"These kinds of articles are the ones to go back into, add newly updated content to and reposition for search intent, using the right language," Chopp continues.
However, Alysha Schultz of Intuitive Digital has a word of warning: "When you have updated information to add to an old blog post, you'll first want to check and see what, if any keywords that blog is already ranking for, so you don't undo any hard ranking work you've already done."
"If those keywords are no longer in line with the information updates needed, no need to protect them in the content, and it's time to do new keyword research for that post."
15. Insert videos or images
"One of the best tips that I have for updating old blog posts would have to be adding in a video that is related to the keyword or topic of the article," says James Canzanella of IM Nights.
"This tactic is great for blog posts that are already getting some type of traffic. By adding a YouTube video to the blog post, it can help improve the amount of time that visitors stay on your page, which Google happens to love."
This is why Michael Creel of Find Your Influence advises to "create a video version of a high traffic blog post. Publish your new video blog post to your own website FIRST and then upload it to YouTube. Doing this helps expand the reach of your "new and improved" content."
"Search engines and users alike love them," HQdigital's Meghan Hultquist says. "Record a quick video that elaborates on your topic or provides a colorful example. You'll see increased time-on-page and search engine rankings."
Design Buffs' Carster Pleiser adds that this helps with an important SEO metric: "There is strong evidence that dwell time, e.g., the amount of time the average person spends on your blog post is connected to SEO benefits."
"A higher dwell time indicates high relevance and value, which is what Google wants to see when it comes to prioritizing content in the SERPs.High quality, aesthetically pleasing, and engaging visuals can help with this. High-quality blogs have high-quality images and visuals, and users are more likely to stick around for a site that they perceive as professional, established, and trustworthy."
"Turning your data into an infographic, for example, might also attract hundreds of new backlinks, which can be an SEO goldmine," Pleiser continues.
"The bottom line: If you're updating your blog for SEO, don't just think about your copy and its content. Instead, add high-quality visuals and images to increase dwell time and engage your audience."
16. Update product or app photos
"Old blog posts with evergreen content are great for bringing in new users continually," GenuineClass's Eileen Mullin says.
"I have one client who offers tech tips on his blog, and I help him make sure they are regularly updated as the software he writes about is updated. This includes updated screenshots to show the latest interface and how-to instructions that reference new menu names and new step-by-step instructions for clicking through."
17. Change the alt text of your images
"One thing to pay attention to when updating old blog posts is the alt-text of photos," says Fundera's Ricardo Velez. "Alt text not only improves the accessibility of your blog post, but it also improves your image SEO."
"Good alt text should be descriptive of the image and stay under 125 characters. Though it may be tempting, avoid keyword stuffing."
18. Set a schedule to update old content periodically
Earlier, we shared the three techniques you can use to determine which old blog posts should be updated.
However, Christina Hager of Ovations Digital also recommends "Create a cycle of life for each piece of content –and this means creating a strategy about how and when you will update your old blog posts."
19. Avoid making too many drastic changes at once
"The biggest tip I can give is to ensure when you are updating a blog post, you are doing so to provide extra value and not for the sake of updating it," says GamingGem's Barry Hutchinson.
"This is particularly important if you are in a tech niche like myself. As items become outdated, out of stock, or better alternatives come along, you need to update it."
"Be careful though, particularly if the post is already ranking well. Little and often is my rule when it comes to updating because if you have a post that is ranking well and completely overhaul it, you could actually lose your ranking. Update small segments of the post and see where it sits a few weeks later."
Rachel Blakely-Gray of Patriot Software adds: "If it's already ranking for keywords, drawing in a lot of traffic, and/or getting a bit of love on social, don't be overzealous."
"Pay attention to what the blog post is currently doing well before giving it a makeover. Sometimes, a few SEO-friendly tweaks are all you need!"
20. Add expert quotes
When updating old blog posts for SEO, Brandon Towl of Words Have Impact has one tip: "Add expertise!"
"EAT (Expertise, Authority, and Trust) is having a significant impact on search, and it's likely that older posts have not been sufficiently optimized with these in mind. Add credibility to the post with external links, authoritative quotes, and relevant stats, for example."
(Take this blog post, for example. We include tons of expert quotes in our content to build authority.)
21. Don't change the URL (unless you have to)
"Yes, your older content can indeed benefit the authority of your website since it has been around for so long," says Niles Koenigsberg of FiG Advertising + Marketing.
"However, if the content is not relevant and it presents no value to the consumer, then it might be a better choice to simply delete the blog post and redirect the URL."
Ubisense's Stefania Borchia adds: "Most blog posts have the date in their URL. While keeping the URL of a blog post that worked well in the past, it might be perceived as "less fresh" compared to other relatively newer posts. Therefore, I would recommend avoiding using dates in blogs' URLs."
It can be tempting to change the URL of your old content–whether to add the current year or better-reflect the content itself.
But Andrew Becks of 301 Digital Media has a word of warning: "Don't change the URL unless it's absolutely necessary, and if you do, be sure to implement a 301 redirect."
22. Remove brand-specific references
The brands referenced in the content you published years ago likely won't be relevant these days.
Nita Sweeney explains that you should think about this when updating old blog posts: "Did you mention using your Blackberry? How about your Palm Pilot? Removing specific brand references and using more generic terms transforms a dated post into something evergreen."
23. Rewrite your introduction
"This is the first impression you make on your reader (well, second after a killer title, which you should also consider revising–but not the URL/slug!) and often it is rushed and impersonal, as you try to "get to the important parts" of the piece," says Elisa Doucette of Craft Your Content.
"But in your introduction, you should be giving the reader a reason to care. Why should they want to read this piece? What information might they get – or what might they learn (maybe keep this one a little mysterious; you don't want to give away all the free candy in your front lobby!)? What's a super interesting fact or statistic that would pique their interest?"
"Think of it as you would approach any person for conversation. If you are trying not to be the most awkward human ever (I speak from experience), you don't make some passing small talk comment and then launch into the intricacies of your thinking and research. Instead, you tell them just enough to get them interested, then tell them more and more as the conversation continues."
Doucette continues: "Introductions are often overlooked, but one of the three most important considerations for a piece."
Alexander Porter of SearchItLocal adds: "In 2020, your site visitors are scanners. They skip through your content, looking for the most relevant information, and discard everything else. By focusing on the intro and conclusion, you can catch scanners and convince them that the information they seek is worth reading the full article.
"Simple ways to catch scanners include adding a TL;DR at the top of your article. This can summarise all the juiciest information and show people exactly what to expect."
"If your introduction is dense and takes time to introduce your core subject, you'll lose readers. And these negative user signals will punish your SEO efforts," Porter summarizes.
24. Treat "old" blog posts as new content
"The most important aspect of updating your old blog posts is to think of them as new blog posts," according to CrazyCall's Jakub Kliszczak.
"This means you shouldn't focus on 'updating them' per se but rather start from the position of a blank page. Then keep what's still up-to-date, delete what's outdated, and add as much relevant content as you can."
That's why Andrea Travillian of Aspirify recommends "look at it as a full re-write. Especially the older it is."
"Instead of just looking at the piece as needing extra pictures or examples. Look at it as if you were starting from scratch today. Are there sections that are no longer relevant? Are the examples outdated? How would you write it from the ground up?"
25. Repromote the "old" blog post
While most of these tips focus on editing the post itself, Elijah Masek-Kelly of Powerful Outreach says: "I want to focus on something that you should work to do after you fully refurbish your blog posts, and that's making sure you spend appropriate time promoting them."
"A lot of people may think that this is going to hurt them if they're trying to promote the same content twice, but remember, it's not really the same content if you refurbish it correctly."
"A properly updated blog post is probably going to have new keywords, a new link profile, and most likely new added sections and text."
"The only thing that really stays the same is the initial structure of the piece. So, don't be afraid not only to post the content on your own social but consider pitching it to industry sources as a resource they can reference. Make sure to include it in guest posts that you make with other publishers as well," Masek-Kelly adds.
["source=databox"]