COMPUTERS
9 WordPress Plugins to Help Get More Social Shares
If you run a blog or publish any kind of content regularly, you know that you have to create awesome content to get noticed.
But creating the content is only half the battle. You've got to get people to share it. That's where the real power of content marketing lies.
However, getting your content shared can be downright tough. Even if you've successfully driven traffic to your site, how do you get those people to share your content?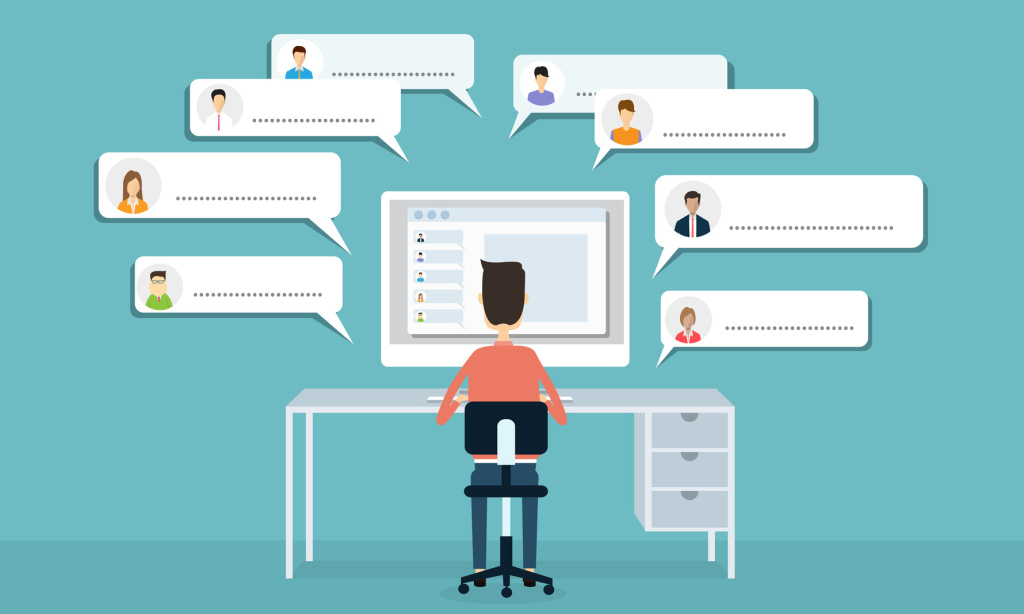 Thankfully, there are several WordPress plugins that are about to make your life a whole lot easier. These 9 plugins will help you leverage the power of social media to get your content shared over and over again.
Whether you post information packed blog posts or lighthearted videos, we've got a plugin for you. Let's get started!
A Killer WordPress Membership Site in under 1 Hour
Simple WordPress Ecommerce with Easy Digital Downloads
1. Jetpack (Free)
Jetpack is one of WordPress's most popular plugins, and it packs a punch. In addition to providing site statistics, site management, and security, the plugin also gives you the basic yet powerful ability to create sharing buttons for your content. It also allows you to create custom sharing buttons.
Jetpack's sharing abilities are much like some of the other plugins on this list, but if you're already using Jetpack, you can kill two birds with one stone, and that's where this plugin shines. It's one plugin with a ton of features, so if convenience is important to you, Jetpack could be your new favorite plugin.
2. SumoMe (Free)
SumoMe is one of the most popular and most versatile plugins for marketing. When it comes to increasing the amount of social shares your content receives, SumoMe once again steps up to the plate and hits a home run.
The plugin's 'Share' feature gives you access to a plethora of features, including easy-to-use share buttons for every social network you can think of. You can track clicks from SumoMe's intuitive interface and place the share buttons wherever you'd like.
SumoMe offers both free and paid options. The free option is excellent for those looking to build a simple yet effective foundation of social sharing, and it gives you everything you need. The paid features, such as mobile optimization and UTM tracking, are the icing on the cake.
Similar to SumoMe, Easy Social Share Buttons provides you with the ability to post share buttons on your content. However, there are some noticeable differences between the two.
Easy Social Share Buttons provides a little more flexibility, as it's a developer-friendly plugin. You can also add share buttons directly to images and graphics, display the buttons in headers and footers, and use shortcodes to take total control of the buttons.
This plugin is completely free, and it's really solid for what you're getting. Whether you're after a simple sharing plugin or a tweakable option, Easy Social Share Buttons is a solid choice.
4. WP Social Sharing (Free)
Unlike the other plugins mentioned so far, WP Social Sharing offers a uniquely flexible set of features. Instead of using images to create sharing buttons, the plugin uses CSS3, making it a particularly lightweight option.
The full list of features make this free plugin an impressive contender. The buttons are fully responsive, so mobile optimization is a lot easier. There are also options for custom button text, auto display, and shortcodes.
While WP Social Sharing only supports six social networks, it covers all of the big players and provides some excellent features that few other free plugins have. If mobile responsiveness is key for you, give this plugin a look.
Shareaholic is a different kind of social sharing plugin. It's a 'content amplification platform,' Shareaholic allows you to take advantage of native ads, promoted content, and affiliate links to share the word and generate revenue at the same time.
Because of its ad-based nature, this plugin won't be for everyone. But if you're open to monetization strategies, Shareaholic is worth your time. You also get share buttons, social analytics, and follow buttons. You do have to make an account to use the plugin, which may turn some people away.
Shareaholic will give you the standard sharing buttons with some extra features on top, and it competes with the other plugins in that regard. It's an impressive free offering, but ad-phobes will want to steer clear of this one.
This handy plugin by GetSocial gives you some abilities that you won't find in other plugins. In addition to the standard share buttons, you can also create a floating bar for the buttons or include Facebook reaction buttons.
In addition, the free version of Social Share Buttons & Analytics comes with a ready-to-use popup and a welcome bar. It's a useful addition that pairs nicely with the social sharing features. While this plugin doesn't provide comprehensive email capture abilities, it does have its own edge over competing plugins.
7. Social Buzz ($20)
Social Buzz isn't a vanilla sharing plugin. It adds share graphs to each post you publish so you can easily keep track of how many shares each post receives. This feature is a double whammy – since the graphs are displayed on the posts, Social Buzz says that the feature "empowers your visitors to share by giving them visual feedback of the popularity of posts."
If your blog regularly gets decent traffic, then Social Buzz could pay for itself in no time. Its sharing buttons look great, too. This is a premium plugin that's definitely aimed at medium- to high-traffic blogs, and for that purpose, it excels.
8. Social Warfare (starting at $29/yr)
Social Warfare is an immensely full-featured plugin that includes almost everything you need all in one package.
The plugin's sharing features are remarkably flexible. You can create shareable quotes that users can click to tweet, upload Pinterest-specific images, and even display social share counts to influence people. There's also built-in Analytics Integration so you can see how well your social sharing is performing.
The folks at Warfare Plugins built Social Warfare from scratch. In their own words: "Since we couldn't find any good solutions on the market, we decided to build a solution ourselves." And the result is both comprehensive and accessible.
If you have the budget for a paid solution, Social Warfare is a fine choice. The fee for using the plugin on one site is just $29 USD per year, with other packages also available.
9. Monarch by Elegant Themes (starting at $69/yr)
Monarch is a popular social sharing plugin, and that's because of its versatility. Of course, you get standard sharing buttons, but you can also do anything with them. Place them in a floating sidebar, above or below content, on images – the sky's the limit.
This plugin has several premium features, including shortcodes, icon orientation, statistics overview, and much more. There are also popups and flyins that you can use to enhance your email capture strategy. Like GetSocial's plugin, Monarch ticks several boxes and doesn't skimp on the quality.
The one catch here is the price, as you can't buy just the plugin. You have to become a member of Elegant Themes, and pricing starts at $69/yr. However, that price includes access to all themes (87 total) and plugins, so if you want a one-stop WordPress solution, you might find Elegant Themes to your liking.
The Power of Sharing
Social sharing is a powerful strategy that will produce excellent results if you do it right. Choosing the right plugin will help you streamline your content strategy and ensure that you're getting the most shares possible.
Whether you choose a free or paid option, you can't go wrong with any of these 9 plugins. They'll shortcut the process for you and make sharing a breeze for your visitors. Pair any of these plugins with some stellar content, and you'll be well on your way to blogging success.
For some further reading, I'd also recommend checking out this previous article on SitePoint: The Top 5 Responsive Social Sharing Plugins for WordPress.
["source-ndtv"]