CLOTHING
Beautiful Floral Wedding Dresses for Romantic Brides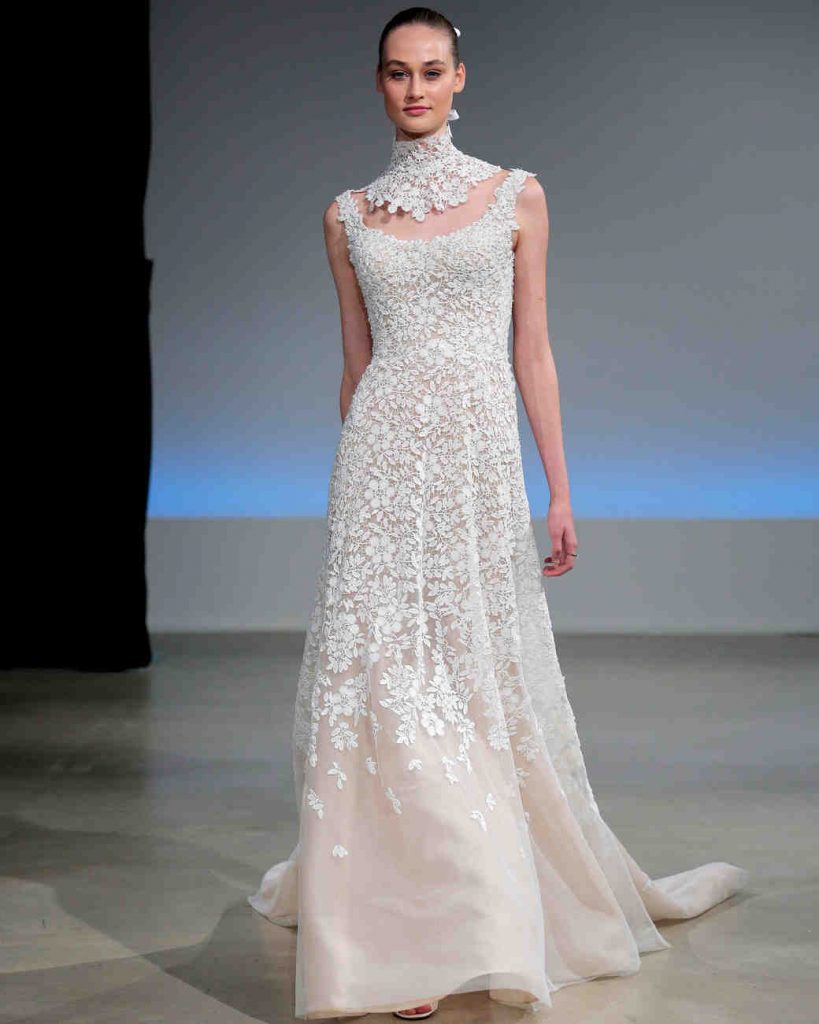 Floral wedding dresses are very elegant and chic. And contrary to popular belief, they are not just for floral weddings. A floral wedding gown can be quite stylish and sophisticated at almost any style of wedding.
As well, floral bridesmaid dresses are also very much in demand. From simple lace flowers to bold and vibrant floral designs, there are many options for floral gowns for your wedding. Floral gowns are very feminine and chic for aura of romance for your dream wedding.
Floral dresses are also multi-functional. You can choose a floral gown that you are able to wear at another formal event. From simple floral dresses to elaborate floral ball gowns, the options are limitless! No matter what the season, you will be able to find a floral bridal gown to fit your style and wedding theme!
If you are looking for ideas for floral wedding dresseslook no further! We have some suggestions of gorgeous floral wedding gowns to inspire you!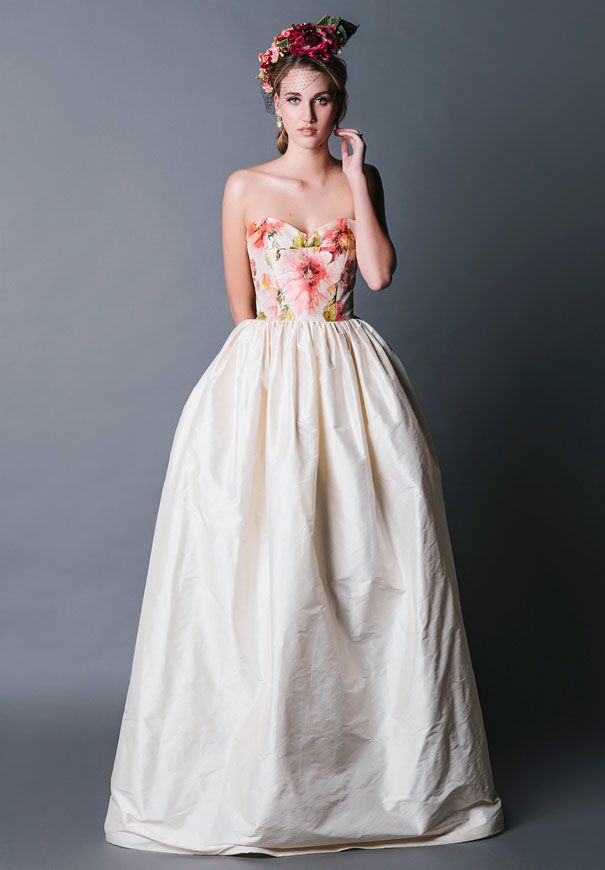 Ideas For Pretty Floral Wedding Dresses
For Your Dream Wedding
Elegant Floral Wedding Dresses
All of the gowns pictured here are perfect for a formal wedding. The stunning floral details are very sophisticated. From floral lace wedding dresses to traditional white wedding dresses with delicate embroidered flowers, there are so many choices! And with the right accessories, your floral wedding gown will make you look and feel like royalty!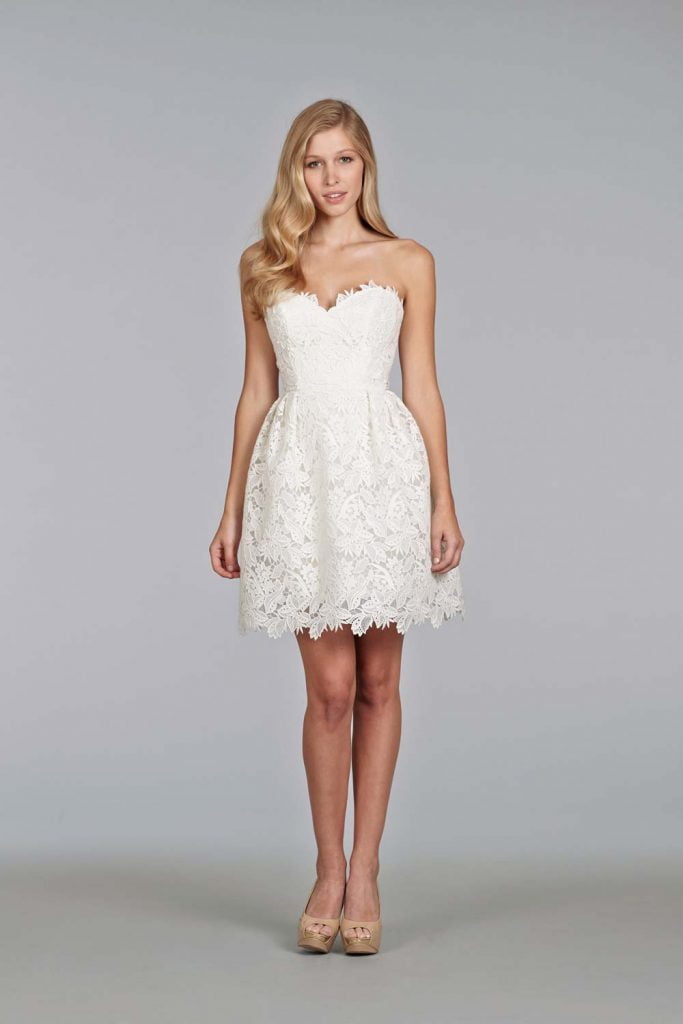 Chic Short Floral Wedding Dresses
If you are planning a beach or garden wedding, one of these shorter floral gowns are simply perfect. They are very demure and chic for a very soft and romantic vibe that is perfect for an outdoor wedding. Whether you want a classic white gown or a more modern style gown, you're sure to find more casual floral dresses for wedding on the beach or in the great outdoors. Imagine walking down the aisle under a moonlit sky in your gorgeous floral wedding gown!
Feminine Wedding Dresses with Floral Corset
These gowns with floral corsets are simply breathtaking. For a more Victorian style, or even a modern goth style wedding, a corset gown is the way to go! If you don't want a floral pattern covering the entire gown, a floral corset is the way to go! You could even match your corset to the material on your bridesmaids dresses for a beautifully coordinated wedding procession!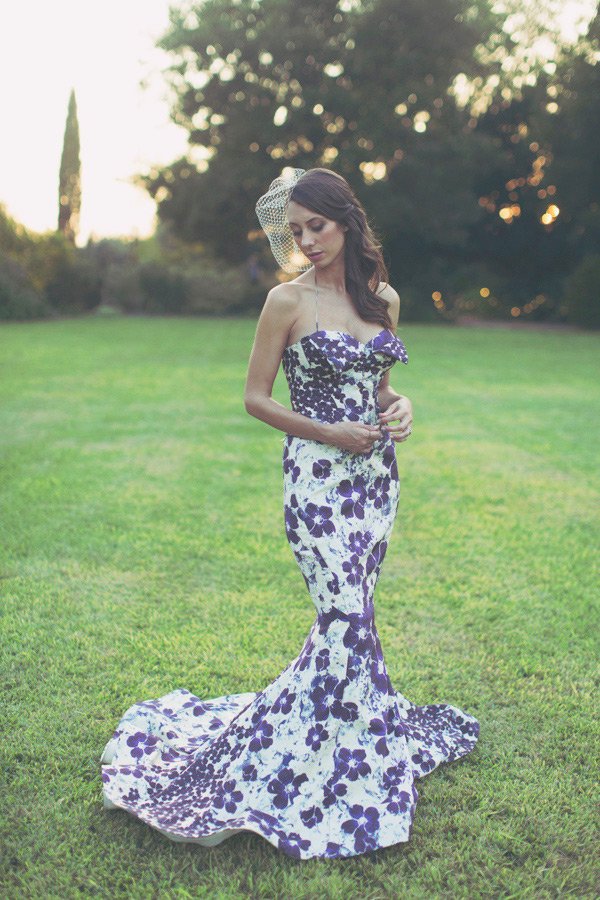 Modern Fashion Floral Wedding Dresses.
If you are throwing caution to the wind and are opting for a more modern style, wedding, the gowns pictures here are a great place to start! From silky floral patterns such as a kimono or a Boho chic style dress, there are dozens of modern floral bridal gowns!
Have we persuaded you to shop consider floral wedding dresses for your big day? All of the best designers have a selection of stunning floral gowns, what you can found on weddingdressesguide.com, so you won't be disappointed!