CLOTHING
Borrowed From The Boys? Here's How To Make Their Clothes Work For You
Don't let your style be held hostage by outdated norms of gendered clothing!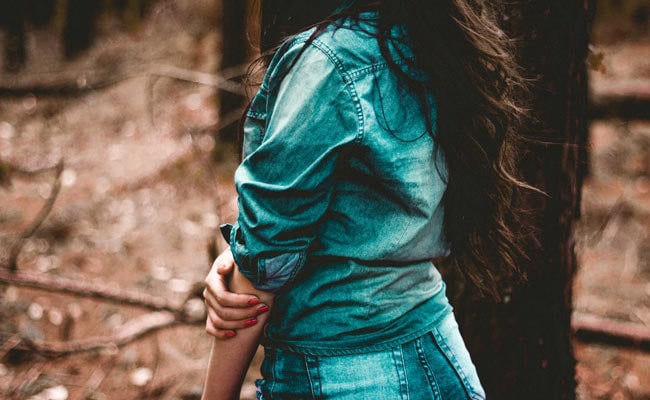 Sometimes the best pieces can be tucked away in the men's section of a store or on a site for that matter. Then there are times when the one thing you've been hunting for in stores everywhere you go was lurking, all along, in you partner, father, or (horror!), brother's closet. With the world in the throes of the gloriously inclusive ungendered trend, there's really no reason to stick to outdated standards of femininity and clothing. Not to mention that men's clothing is almost always cheaper than women's stuff, with sturdier, more long-lasting fabrics. Raid the boys' closet and section of the store with abandon, we say! But if you think just throwing on their blazer is all it takes, we wish you were right. There are a few things you have to keep in mind to nail the androgynous look with panache.
Add a belt:
The trick to styling anything oversized is by adding a dollop of sex appeal to the mix. Personally, I love that women are naturally blessed with curves, and it's almost a crime not to accentuate what nature has so lovingly given us. The easiest way to do that is with a belt. Be it an oversized blazer, his shirt or even his sweater, a belt will almost always do the trick.
Add a skirt:
If you want to skip the belt, opt for a fitted skirt. Not a bodycon that clings to your body, just something that glides on your curves and shows them off to their best advantage. An oversized sweater with an A-line mini skirt will do the trick.
Add a layer:
Layering is the best way to wear his oversized, baggy clothes. Throw on a slip dress or a corset on top of his shirt with a fitted jacket. Or you could just wear a fitted jumpsuit on top of his shirt, a pair of heels and some sparkle for the night.
Add an accessory:
Even if you aren't a fan of oversized or baggy clothes, you can still make way for men's accessories instead of clothes from his wardrobe. A watch, his cuffs, even a tie will work perfectly. Instead of using the tie as a, well, tie, wear it like a slim scarf or as a bandana around your neck and you're good to go.
Have you ever borrowed from the closets of the men in your lives? How did you style your look? Do tell us in the comments below.
["Source-ndtv"]