CLOTHING
Downtown Baraboo shop adds women's clothing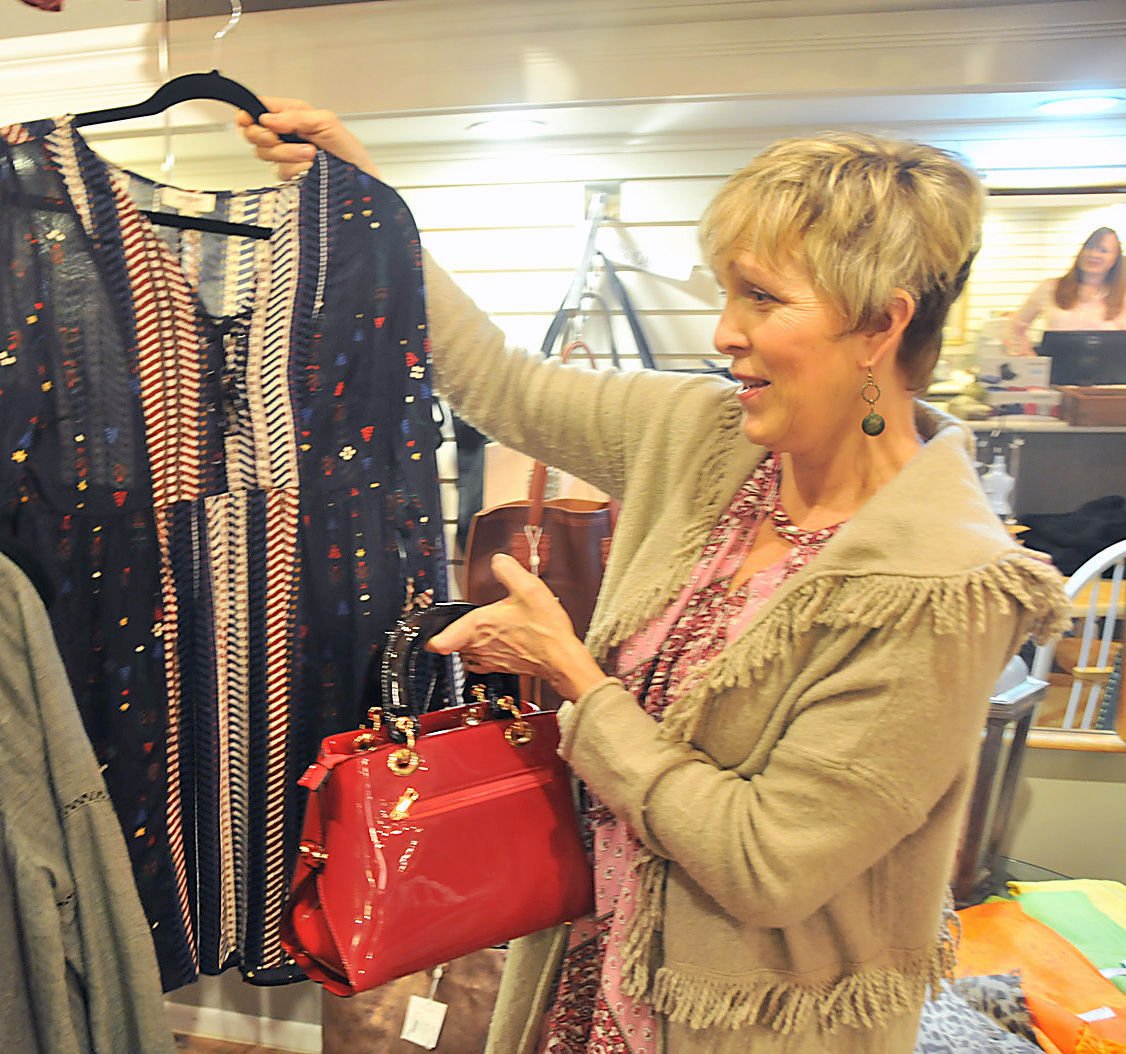 Sheila Byberg surmised there was demand for a women's clothing outlet in downtown Baraboo. A steady stream of shoppers is proving her right.
"It's insane," she said. "They come in, and they say, 'What? When did you get into clothes?'"
Seven weeks ago, Byberg quietly added women's clothing to the eclectic mix of merchandise at her Third Street shop, Lillian Verrall. Customers found her new boutique-within-a-boutique via social media and word of mouth.
She spotted a niche in the market for a shop serving women who don't want to shop at big box stores and dress like everyone else. "I think it's going to come back around," she said. "They want something unique, something different."
Lillian Verrall opened in June 2014, offering a mix of furniture, home décor and gifts. Adding clothing wasn't a big stretch, as Byberg already sold hats, scarves and other accessories. "People always say I have a little bit of everything," she said.
That's by design: She wants shoppers of all ages and genders to spot something intriguing inside. Those taking the time to browse for clothes often notice an antique they want to buy. "Everybody can find something to do while they're here," Byberg said.
Get breaking news sent instantly to your inbox
She strives to stock blouses and sweaters that are affordable, comfortable and stylish. "I'm a grandma, but I don't want to look like one," she said.
Lillian Verrall sells new women's garments in sizes ranging from small to XXL. Demand has forced Byberg to reorder clothes and replenish her inventory. "They're selling like crazy," she said.
Byberg plans to expand the shop's offerings to include jeans and more tunics. "I think it's a fun addition to downtown," she said. "People seem really fired up about it."
Follow Ben Bromley on Twitter @ben_bromley
["source-ndtv"]