NEWS
HP Launches EliteBook Folio and Elite x2 1012 Business Devices in India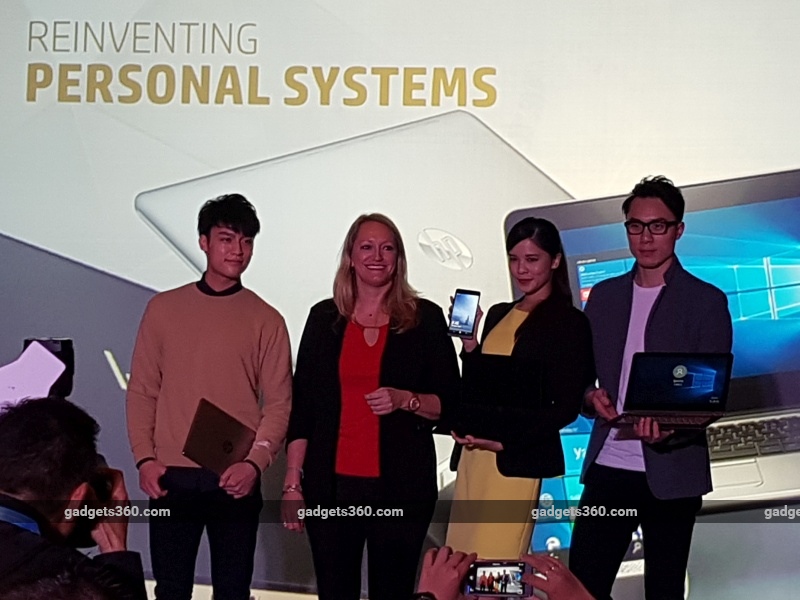 Following the announcement of HP's new line of business printers in Macau, the company has launched the new EliteBook Folio business laptop which starts at Rs. 1,30,000 and the Elite x2 1012 2-in-1 laptop which starts at Rs. 84,599. Both devices are designed for commercial business uses and are available for order in India.
We start with the EliteBook Folio, which is currently HP's thinnest and lightest business-class laptop measuring 12.4mm in thickness and weighing under 1kg. It features a 12.5-inch full-HD display with an optional UHD (4K) variant too. The screen can be tilted all the way back up to 180 degrees and comes with Windows 10 Pro. Connectivity includes two USB Type-C ports with Thunderbolt and is compatible with HP's Travel Dock for additional ports.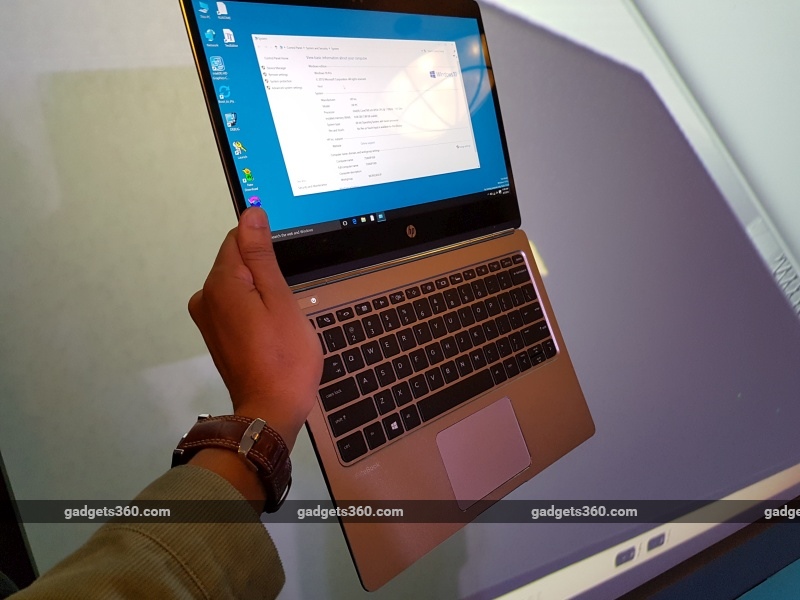 The laptop is powered by Intel's 6th generation Core M vPro processors and boasts of up to 10 hours of battery life. The new EliteBook Folio feels incredibly premium thanks to the aluminium body and the backlit keyboard being quite comfortable to type on. It also gets military grade protection against accidental drops. There are Bang & Olufsen speakers, HP's Noise Reduction software, and HP Clear Amp for better audio.
The Elite x2 1012 is an evolution of the consumer-grade version, that's now been customised for business users. It's built using milled CNC aluminium, has a built-in kickstand and a 12-inch anti-glare display and Corning Gorilla Glass 4. The Elite x2 is based on Intel's 6th generation Core M vPro platform and is the first device to ship with Thunderbolt 3.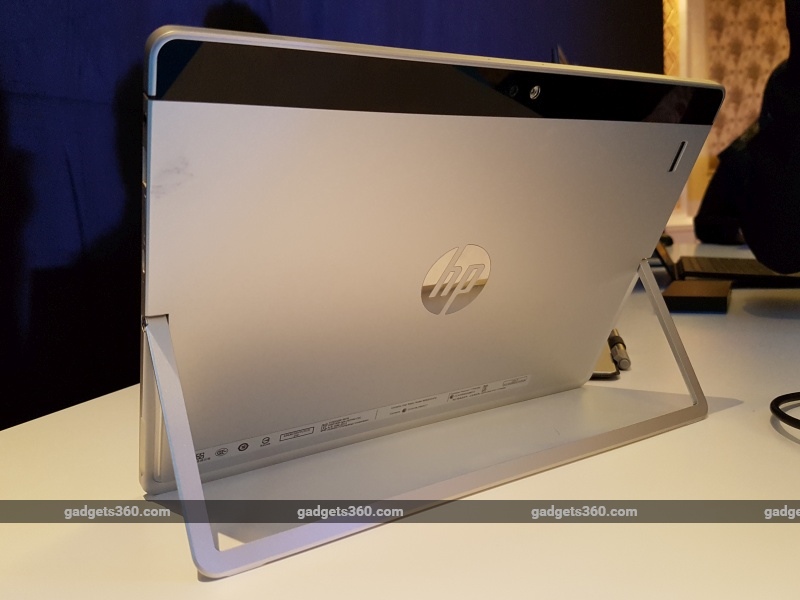 The Elite x2 will also ship with the HP Active Pen, co-developed with Wacom, which features over 2048 point of pressure sensitivity. You can pair the hybrid with HP's optional Advanced Keyboard which integrates a smart card reader inside or the Travel Keyboard, which is thinner and lighter. Both keyboards are built from the same milled aluminium, making them fairly durable. HP will also offer Elite USB-C Docking Station for powering dual-2K displays; the Elite Thunderbolt 65W Dock for dual-4K displays and Advanced Wireless Docking Station which works on WiGig wireless technology.
The company also announced a refreshed EliteBook 1040 G3 which starts at Rs. 1,30,000; the EliteBook 800 G3 and the Envy 15. All these models have the newer Intel Skylake processors and feature USB Type-C ports.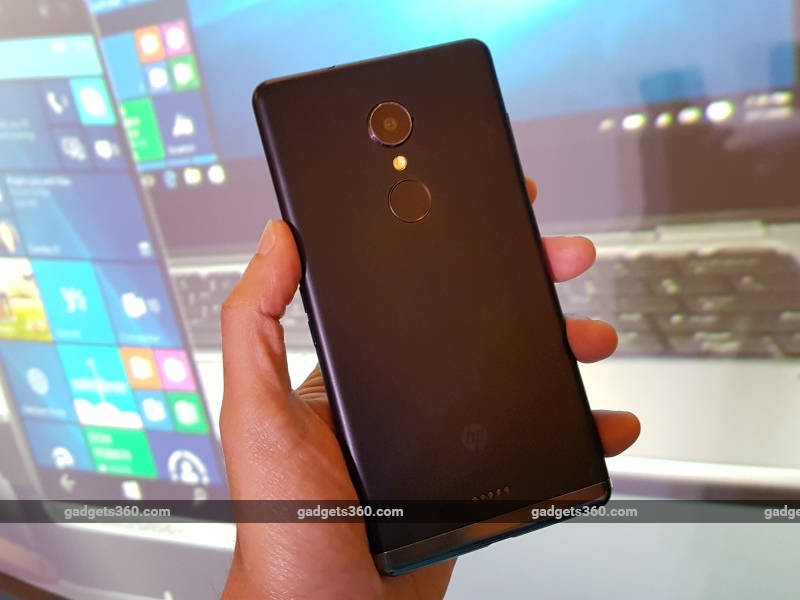 HP also showcased the Elite x3, which we first saw at MWC 2016. The phone is expected launch late October to early November in India.
Not much has changed from the last time we saw except that the final version will get a fingerprint sensor around the back and should ship with HP Workspace universal app, which will allow businesses to run x86, SAP or any custom application through Continuum. We were told that the phone will ship with a bundle, which can include the Desk Dock, Lap Dock or both.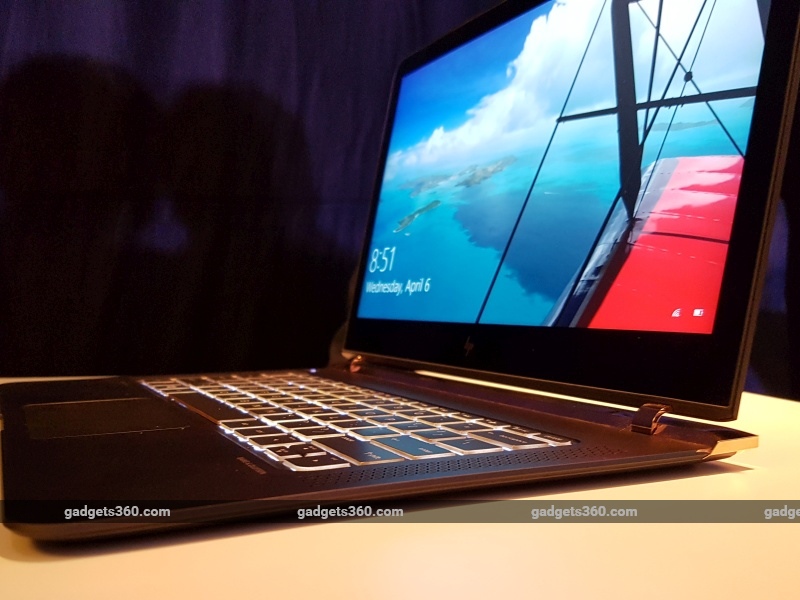 Last but not least, we had a chance to play with the new Spectre 13 or HP Spectre at the launch. This stunning high-end laptop will be coming to India in the middle of June.
Disclosure: HP paid for the correspondent's flights and accommodation for its event in Macau, China.
Download the Gadgets 360 app for Android and iOS to stay up to date with the latest tech news, product reviews, and exclusive deals on the popular mobiles.