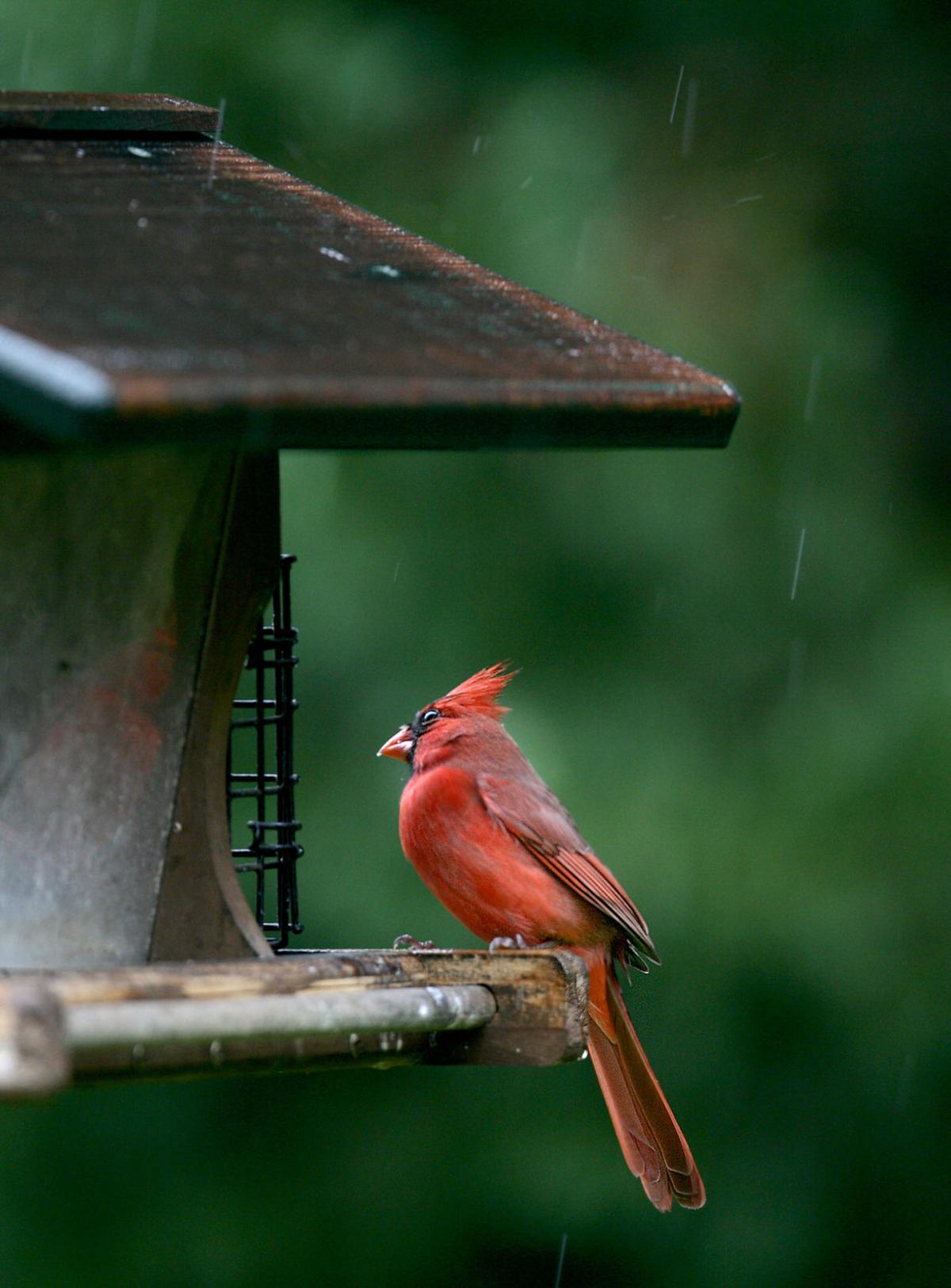 Learn about birdwatching on Saturday at Longue Vue House and Gardens. Shown, a Northern Cardinal.
BIRDING FOR BEGINNERS: 8 a.m., Longue Vue, 7 Bamboo Road. Learn the fundamentals of birding from Wendy Rihner, of the Orleans Audubon society. Binoculars required. $10. onguvue.com
GROWING GARDENERS: 10 a.m. New Orleans Botanical Garden Education Classes for kids, Children ages 6-9 learn about and play with plants, food and ecosystems. $17. (504) 483-9470 or [email protected]
OPEN MUSEUM DAY: Various times and locations. The Smithsonian sponsors a day of free museum going. Locally, the following museums are participating: Audubon Butterfly Garden & Insectarium, 423 Canal St.; Longue Vue House & Gardens, 7 Bamboo Road; New Orleans Historic Voodoo Museum, 724 Dumaine St.; New Orleans Museum of Art, 1 Collins Diboll Circle; Ogden Museum of Southern Art, 925 Camp St.; Southern Food and Beverage Museum/Museum of the American Cocktail, 1504 O.C. Haley Blvd.; The Historic New Orleans Collection, 533 Royal St.; National World War II Museum, 945 Magazine St. Free with downloaded ticket, available at smithsonianmag.com/museumday/museum-day-live-2017/
THURSDAY
CLEAR THE CLUTTER: 6 p.m., Longue Vue, 7 Bamboo Road. Stasia Cymes makes a presentation and signs her recent book, all focused on freeing yourself from clutter. $15 limited seating. longuevue.com
SEPT. 30
HERB SOCIETY PLANT SALE: 9 a.m. to 2 p.m., Hollygrove Market and Farm, 8301 Olive St. Buy herbs, perennials and native plants at this semiannual sale. Free. herbsocietynola.com
PALMER PARK ARTS MARKET: 10 a.m. to 4 p.m., Palmer Park, S. Carrollton at S. Claiborne avenues. Free. artsneworleans.org
OCT. 1
NATIVE TREES FOR LOUISIANA: 1 p.m. to 3 p.m., Longue Vue, 7 Bamboo Road. Just in time for prime tree planting season comes this talk by Nell Howard on native trees to include in the landscape. $5 with preregistration. longuevue.org
OCT. 3
HOME TALK HAPPY HOUR: 5 p.m. to 7 p.m., Old Point Bar, 545 Patterson Drive. Local real estate and lending professionals answer questions about the home buying process. Free.lendtheway.com/
OCT. 7 and 8
FALL GARDEN FESTIVAL: 10 a.m.to 5 p.m. Saturday, 10 a.m. to 4 p.m. Sunday, New Orleans Botanical Garden. Get ready for fall planting at the garden festival where vendors will have great plants and a talk series will answer your questions. $10. neworleanscitypark.com
OCT. 7
CEMETERIES OF NEW ORLEANS TOUR: 1 p.m. to 3 p.m., Garden District Book Shop, 2727 Prytania St. The book shop partners with Save Our Cemeteries to present author Peter Dedek as he guides a tour of Lafayette Cemetery No. 1, followed by a signing of his new book, "Cemeteries of New Orleans: A Cultural History." Proceeds from the sale of the book to be partially donated to SOC. Free. (504) 895-2266.
OCT. 13
ST. TAMMANY GARDEN SEMINAR: 8 a.m. registration, 9 a.m. programming, Church of the King, 22205 Little Creek Road, Mandeville. The St. Tammany Master Gardeners Association presents its fall seminar, themed "Autumn, the Second Spring." Speakers include Rick Darke, on the design and management of landscapes; John Coykendall, on "My Journey to Save our Seeds and Stories"; Christina Melton, on "Introduction to Deeply Rooted"; and Amy Graham, on "How To Get WOW from Local Flower Bulbs." $35, includes lunch. (504) 491-0157, 2017-Fall-Seminar.eventbrite.com.
OCT. 16 & 17
SECRET GARDENS TOUR: Noon to 4 p.m., Creole Delicacies, 533 St. Ann St. Join the Patio Planters of the Vieux Carre in this annual self-guided walking tour of neighborhood gardens, to benefit the group that stages the caroling in Jackson Square. Twelve gardens total, six on each day. $20. facebook.com/patioplantersvieuxcarre/
OCT. 19-22
BIG BOOK SALE: 10 a.m. to 8 p.m. Thursday through Saturday, noon to 5 p.m. Sunday, Pontchartrain Center, 4545 Williams Blvd., Kenner. Loads of hone design and gardening books will be on sale at this event organized by the Friends of Jefferson Parish Library. Free. friendsofjeffersonlibrary.org
["Source-theadvocate"]