COMPUTERS
NexDock Claims to Turn Windows 10 Mobile Smartphones, Mini-PCs Into Laptops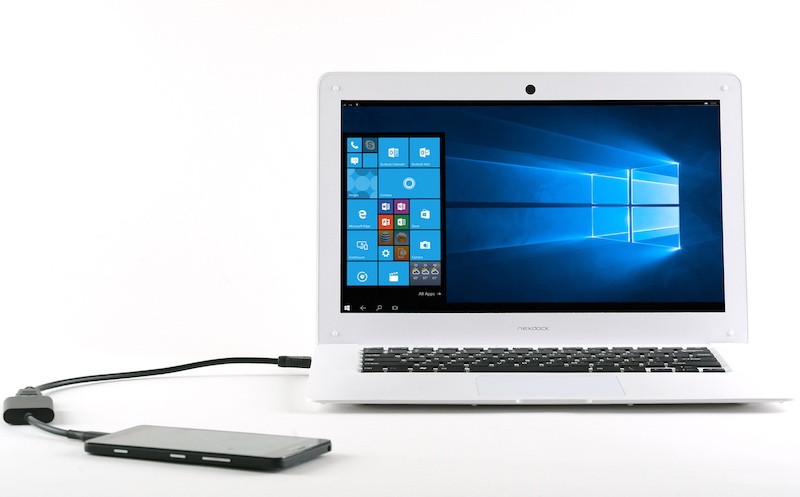 Over the past few months, we've seen smartphones such as the Lumia 950 and Lumia 950 XL getting so powerful that they can nearly serve as a Windows 10 desktop when connected to a display. We also have miniature computers such as the Raspberry Pi that can be plugged into a display and work as a full-fledged PC. Nex Computer, a Bay Area, California-based company has an idea to provide hardware for such machines.
Called the NexDock, it is a device that works in conjunction with select Windows 10 Mobilesmartphones and other miniature PCs and serves as a fully functional laptop. The NexDock is currently seeking funding from interested users on the crowdfunding platform IndieGogo. Users can show their support for the device and place an order for one for as low as $119 (roughly Rs. 8,100).
The NexDock sports a 14.1-inch display with a screen resolution of 1366×768 pixels. There's also a 10000mAh battery to keep the device running, alongside a Mini-HDMI port, two USB ports, and one headphone jack. Alongside a keyboard, the NexDock seems like a normal laptop, except that it doesn't have a processor. The NexDock requires a Windows 10 Mobile smartphone or a miniature PC such as the Intel Compute Stick or Asus Chromebit for the processing power.
"Microsoft introduced a promising direction with Windows 10 Mobile OS with Continuum feature and we hope to bring more productivity to Windows 10 smartphones with NexDock," said Emre Kosmaz, founder of Nex Computer LLC to Gadgets 360 in a statement.
"You can also get more productivity with NexDock with the smallest PCs, tablets to transform them the most affordable laptops and it is only the first step to our vision. In the future, we want to design docks with better integrated Mini PCs. By separating processor & OS from the displays, we are hoping to start a paradigm shift in consumer electronics which would enable less electronic waste for environment and a better computer to match customers' exact needs," he added.
It is worth pointing out that currently only a few smartphones offer Continuum, a Windows 10 Mobile feature. These smartphones are the Lumia 950 and the Lumia 950 XL. Some of the recently launched smartphones such as the Lumia 650 too don't offer this feature. Microsoft recently explained why only some smartphones can currently make use of Continuum.
Download the Gadgets 360 app for Android and iOS to stay up to date with the latest tech news, product reviews, and exclusive deals on the popular mobiles.