ALL DEALS
Why all the one year deals for the Redskins?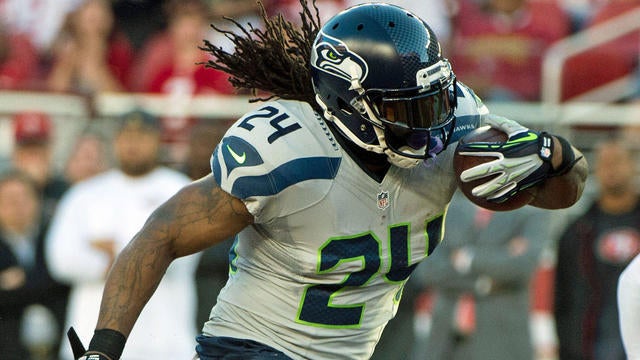 The Washington Redskins have had a busy offseason, although it has been a bit of an unconventional one.
The team has signed a pair of impact starters on both sides of the ball in Terrelle Pryor and Zach Brown, but both have agreed to one year deals. CSN Mid-Atlantic's Rich Tandler does a nice job explaining why that is on both ends of the spectrum, using Brown's signing as an example.
Often it is the player's choice. As noted, Brown was looking for around $6 million per year in a one-year deal. He didn't find any takers. So instead of setting for whatever he could get over three or four years and get locked into that, he opts for a one-year deal that will give him a decent payday and hope that he can cash in next year. He'll be 28 when free agency comes around in 2018 and he hopes to be able to cash in.

Brown is taking a risk of injury by doing this. He knows all about that; in 2015 he played in one game before a shoulder injury sidelined him for the rest of the year. But it's a chance he's willing to take.

…

In some cases the team may prefer the one-year deal as it minimizes their risk. Free agents aren't always good fits into a team's culture or system. Instead of committing to a long-term deal and committing the guaranteed money needed to get that deal done, a one-year deal essentially lets them rent before buying.

The risk for the team is if the player blows up and has a big season. They then may have a situation where the player may be priced out of their range.
What's happening as the Washington Redskins prepare for free agency and the NFL Draft? Make sure you're in the loop — Take five seconds to Sign up for our FREE Redskins Newsletter NOW!
This season will go a long way in determining their long-term plans, but it should also be noted that neither are particularly major stars, either. Both guys have something to prove and if they do not do so this season, it is easy to wash your hands of them.
The Redskins are expecting them to be more than just stop-gap players, but at the very least that is what they could end up being. The team has 10 draft picks this year, so there is talent to be had if neither of these two perform up to standards.
["Source-247sports"]