ELECTRONICS
Samsung Gear VR Update Brings WebVR Support to the Headset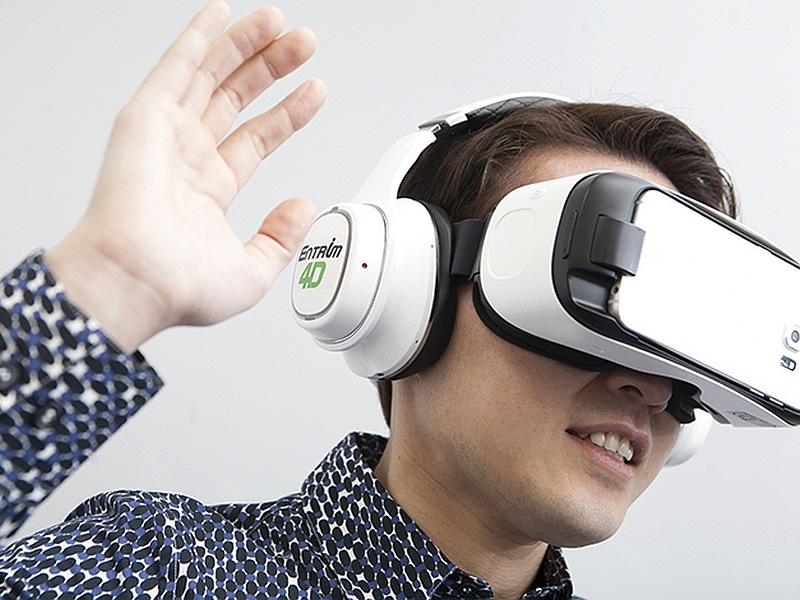 Samsung, after having a dedicated Web browser for its Gear VR headset, is now expanding the wearable device's coverage by adding experimental support for WebVR, a work-in-progress standard for virtual reality devices to access VR content in browsers. This comes as a part of Samsung Internet for Gear VR 1.0 update, which until now was in beta. The Gear VR would now let users view immersive content published in WebVR.
As we mentioned, the WebVR platform is still in its experimental phase and is only available for nightly versions of Firefox and experimental builds of Chrome. Also, Samsung has said that the browser for now supports the deprecated API, which means WebVR will go out of support at some point of time. However, the company hopes to "update it soon to the latest WebVR draft."
"We at Samsung are actively working on and committed to support WebVR. The WebVR support is "experimental" status as the specification is still evolving. The current release is using the deprecated API set, and we hope to update it soon to the latest WebVR draft," says Samsung.
To experience WebVR, Samsung Gear VR users would need to enable WebVR within the Internet for Gear VR browser. The update will automatically show up the webpage you are browsing on the Samsung Internet browser for Android when users attach their smartphones to the headset. Samsung Internet for Gear VR can be installed or updated via the Oculus Store Android app.
Last month, Oculus VR announced an update to its software that enables Samsung Gear VR users tocreate a social profile while also leveraging several other features.
Download the Gadgets 360 app for Android and iOS to stay up to date with the latest tech news, product reviews, and exclusive deals on the popular mobiles.
Tags:
Apps, Gear VR, Internet, Internet for Gear VR, Samsung, Samsung Gear VR, Virtual Reality, Wearable, Web VR,WebVR
["source-Gadgets"]