CLOTHING
My Sister's Clothing Line Is Celebrating "The Year Of The Woman" & You'll Want Every Single Item
Fashion is about more than just looking great. It's about spreading a message — and this line has a powerful one. Clothing brand My Sister's latest collection is deeming it the "Year of the Woman," because duh. The line is filled with inspiring quotes and phrases that you've probably already used plenty of times this year alone. Get ready, because you're going to want every single on of these items.
My Sister is no stranger to mission tees. The brand has teamed up with End It Movement to help fight slavery, which is the mission that started the brand, and is now deeming it the "Year of the Woman" with its latest collection. The line focuses on other slogans that will inspire you too, like "We Are Just Beginning" and "I Believe Her." It only makes sense that they would launch it on International Women's Day.
"We launched a collection last year on IWD, and it was the most inspiring day," founder of My Sister Mandy Multerer tells Bustle. "I don't think we realized how many women would go out of their way on this one day to speak out and support the fight against sex trafficking. We wanted to keep that momentum of the day going and honor it and all of the women celebrating."
You can shop the collection on International Women's Day, March 8 at noon ET.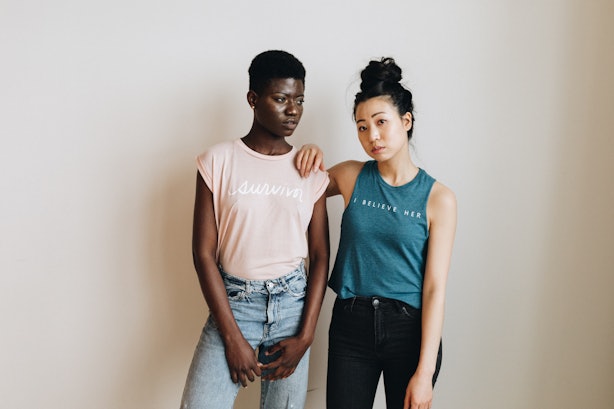 Other phrases on the tees include "Sisterhood" and "Survivor." The year includes everyone, so there are slogans, styles, and hues for just about everyone. The collection will launch on Mar. 8 — International Women's Day — and be available throughout the spring.
The collection wasn't just inspired by incredible women everywhere though. The specific slogan "Year of the Woman," which is the main tee that already launched earlier in March, was thought up by Chelsea Handler. Whether she knew it or not, it was what the entire line was created from.
"Back in December, Chelsea Handler wore our It's My Body, It's My Choice shirt on Ellen. During that interview, Chelsea declared 2018 as 'the year of the woman' and discussed how she is advocating for more women to be in political positions," Multerer tells Bustle. "We were extremely energized by her statement and decided it would be the perfect International Women's Day shirt."
If that doesn't show how the word can spread, then I don't know what does.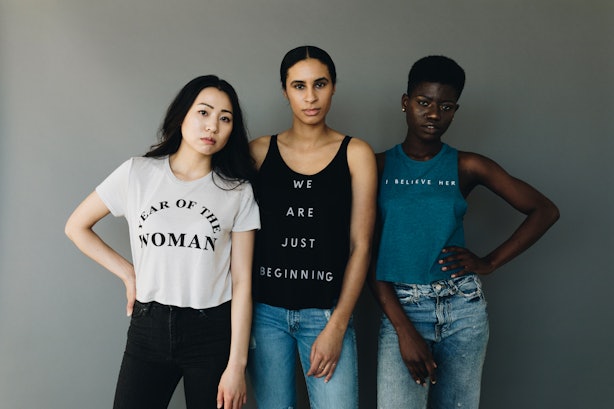 The hope is that the slogan will spread like wildfire. Women are already stepping up and using their voice more than ever to fight institutionalized problems like sexual assault and the stigmas that come with it. This collection is all about banning together, spreading the message, and supporting one another.
"We hope that it brings the same energizing feelings that we felt when Chelsea Handler made that declaration. We were like 'Hell yeah it is!' And to the survivors of sex trafficking, sexual harassment and assault, objectification, oppression, we hope they can wear the shirt with strength and find support – even through a quick acknowledgement from others," says Multerer.
Basically, this is a collection that you'll be excited to wear. Plus the entire line gives back as well. According to the website, My Sister has raised over $127,000 for their non-profit partners. The brand uses eco-friendly materials on top of making a statement and the money goes to supporting after-care programs. Plus you're creating conversation, which is the first step to making this world a better place.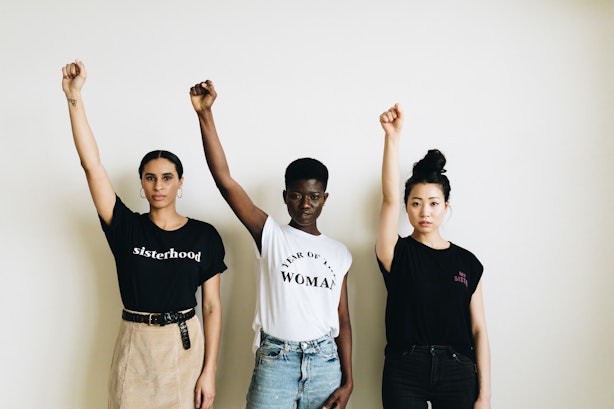 This collection will be available throughout the spring, but is not guaranteed to stay in stock for the entire season. The line is pretty much the trifecta of purposeful attire, so you won't want to miss out on the pieces that spread the word, help the environment, and give back. Now that's clothing you can be excited to wear.
["Source-livemintbustle"]