ELECTRONICS
Sony Unveils Concept N Headphones, Interactive Tabletop Projector at SXSW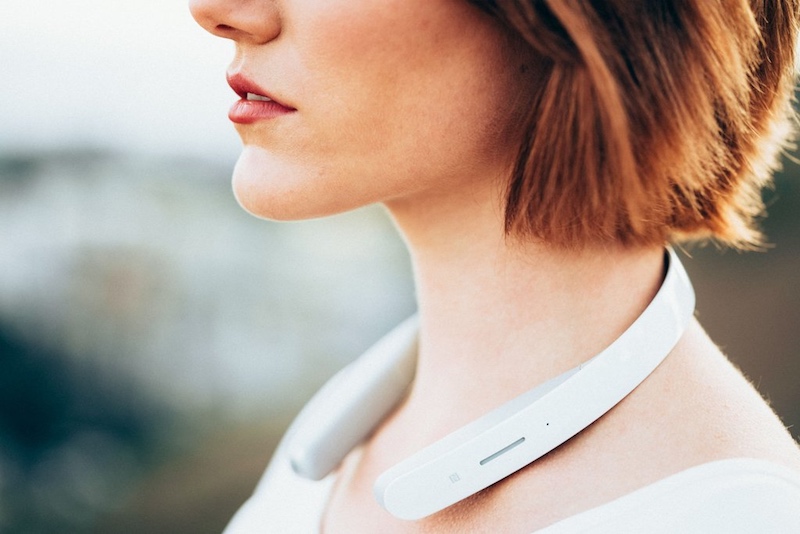 As promised, Sony took to the stage at SXSW to shed more light on its recently announced Future Lab Program. The Japanese technology conglomerate unveiled its Concept N headphones that you don't need to plug into your ears. Sony also unveiled a prototype of its Interactive Tabletop projector that can turn a surface into a touch-sensitive display.
There's no word on when either of the devices will hit the market. Sony insists that these are just "prototypes," and part of company's Future Lab Program. Announced earlier this month, Future Lab Program is an experimental project by the company in which it seeks feedback from users tp shape the design of its products.
Staying true to its words, Sony unveiled two projects as part of its Future Lab Program. Demonstrated at the annual technology-centric event, the Concept N is supposed to be worn around the neck. In addition to that, the headphones also support voice commands and pack in a camera that allows you to capture shots.
The Bluetooth device packs in multi-directional speakers and directs the audio feedback upwards. This enables headphones experience without the hassle of putting anything into your ear. But if you rather wear something around your ear, Sony is also offering weird looking ear pieces that fetch input from the headphones.
Sony also demonstrated its Interactive Tabletop that utilises gesture sensors and motion tracking to turn a tabletop into an interactive screen. At the event, reports The Verge, Sony demonstrated the projector's abilities with a demonstration using the book Alice in Wonderland, and users were able to manipulate objects and characters in the book.
Download the Gadgets 360 app for Android and iOS to stay up to date with the latest tech news, product reviews, and exclusive deals on the popular mobiles.