HOME & GARDEN
Stauffers of Kissel Hill Home & Garden Stores named 7th biggest independent chain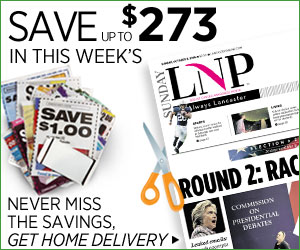 Stauffers of Kissel Hill Home & Garden Stores again has been named one of the largest independent garden centers in the United States and Canada by Garden Center magazine.
The Lititz-based chain announced Wednesday that it ranked seventh on the 2016 edition of the magazine's annual top 100 list.
The ranking was based on last year's revenue of $32.3 million, up 5 percent, generated by its eight Home & Garden Stores locations in central Pennsylvania.
Stauffers of Kissel Hill Home & Garden Stores consistently has been among the top 10 independent centers, placing sixth on the 2015 list and fifth on the 2014 list.
Tags
Stauffers Of Kissel Hill Garden Center Magazine
More Headlines
LNP Game of the Week highlights: Manheim Township at Wilson
Wilson fends off upset attempt by Manheim Township in LNP football Game of the Week
Godwin's 4 TDs lead McCaskey football to 42-21 win over Lebanon
Shelley rallies Lampeter-Strasburg to stunning upset of Cocalico in L-L football
Faculty strike ends at Millersville University after state makes pact with union
55,000 gallons of gasoline spills into Susquehanna, effect on Lancaster County drinking water unclear
Music director, med student, coach: For Kevin Estes, the days are full
Friday YouTube Roundup: Live music in the Lancaster area this weekend
Contest: Enter your four-legged friend in LancasterOnline's Pet Costume Contest
Police arrest 3 teens, recover stolen gun in Lancaster city shooting threat
SCOREBOARD: Week 8 of the L-L League football season
["source-ndtv"]