CLOTHING
10 Vacation Wear that'll have you Daydreaming Your Favorite Holiday Destination
Summer is in full swing and maybe you are itching to escape the clutches of scorching sun and venture out to somewhere calmer. The chicest jet setters however will not board a flight without packing styles that are 'grammable and super comfy at the same time.
If things have been difficult for you in the shopping department then you can lean on us to make things right for you with our latest collection. We'll help you pick multitasking pieces with loose silhouettes, soft fabrics and soothing prints that look just as good while you are sightseeing or dancing the night away.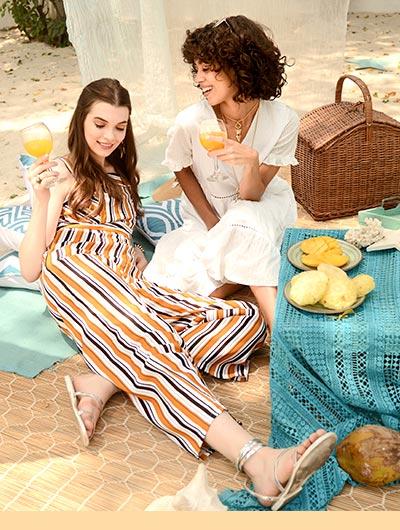 Here are some key pieces to keep you oh-so-cool and stylish through your vacation.
["source=faballey"]