ELECTRONICS
Hewlett-Packard Job Cuts Reflect the Toppling of a Tech Giant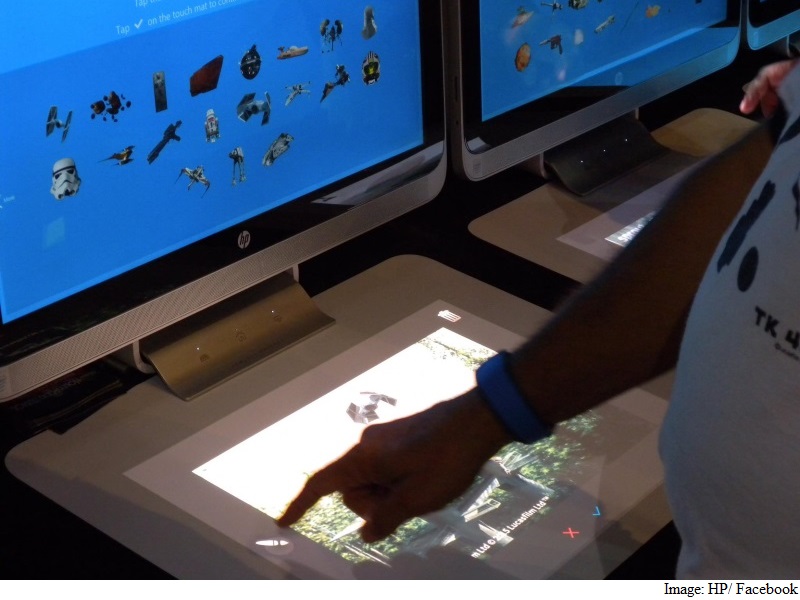 Hewlett-Packard Co.'s decision to cut payroll by as many as 33,300 more jobs is the latest reminder of the decline of a pillar of the U.S. computer industry and underscores Chief Executive Officer Meg Whitman's urgent efforts to gird the company against nimbler rivals.
It was just seven years ago that Hewlett-Packard almost doubled its workforce with the acquisition Electronic Data Systems Corp. to about 320,000 employees, according to data compiled by Bloomberg. Today, its recipe for survival is to break in two, seeking to respond to competition by homing in on narrower product categories. One of the new businesses, Hewlett Packard Enterprise, will supply businesses with high-end technology, while HP Inc. will sell personal computers and printers.
Hewlett-Packard's revenue has dropped and its employee ranks have shrunk for the past three fiscal years as the consumer shift to mobile devices has damped demand for the company's laptop and desktop computers. Hewlett-Packard had 302,000 workers at the end of October 2014, down from a peak of about 350,000 in 2011.
Meanwhile, new companies such as Amazon Inc. have emerged and started delivering information-technology services over the Internet, luring business customers away from Hewlett- Packards's forte of packaged software and hardware. Hewlett- Packard's enterprise-services business alone, the focus of most of the cuts announced Tuesday, has lost about $4 billion in annual revenue since 2011, a situation that Whitman compared to water draining from a bathtub.
"A big step forward would be if enterprise services can stop shrinking," she said at a meeting with analysts Tuesday. "Before you can grow you have to fill the bathtub up."
"HP absolutely needs to fix enterprise services, PCs and servers across both its companies," said Anand Srinivasan, an analyst at Bloomberg Intelligence. "Some of the issues are market related and some of them are HP-specific. The solution to revenue growth is not going to come from restructuring actions."
Hewlett-Packard will incur a charge of about $2.7 billion (roughly Rs. 17,865 crores) as part of the restructuring, the company said. It had previously disclosed $2 billion (roughly Rs. 13,233 crores) in probable cost cuts at the services division within Hewlett Packard Enterprise, and found an additional $700 million (roughly Rs. 4,631 crores) in savings across the business, said Tim Stonesifer, chief financial officer of Hewlett Packard Enterprise.
As many as 25,000 to 30,000 of the job cuts will take place in Hewlett Packard Enterprise. HP Inc. announced 3,300 workforce reductions over three years and $300 million (roughly Rs. 1,985 crores) in restructuring charges.
"Management reiterates that this will be the last restructuring it undertakes, but this one has been going on for several years," Srinivasan said.
The reductions announced Tuesday represent about 10 percent to 12 percent of the estimated 250,000 people expected to be employed by the enterprise half of the company after the split.
"We have an opportunity to be more successful as two companies than we would as one," Whitman said at the event. "We'll read the winds of change and we'll course correct faster." Whitman is scheduled to become president and CEO of Hewlett Packard Enterprise while serving as board chairman of HP Inc.
Hewlett-Packard executives suggested that they've made enough changes to enterprise services to stem the bleeding. In 2013, three accounts represented 65 percent of the division's total operating profit, said Mike Nefkens, general manager of enterprise services. "Today, no single account represents more than 10 percent," he said.
It's also shifting employees to low-cost areas, and hopes to have 60 percent of its workers located in cheaper countries by 2018, Nefkens said.
"We're exiting labor in high-cost countries," he said. "Our current workforce rebalancing will eliminate the need for further corporate restructuring."
Hewlett-Packard has been telegraphing its shift to outsourcing for months, with Whitman saying in June that "there might be a slight movement to more locations outside the U.S."
The company expects to generate $3 billion (roughly Rs. 19,850 crores) in sales relating to cloud computing this year, Whitman said, and sees that growing by 20 percent year-over-year for the next three years. It anticipates generating free cash flow of $2 billion to $2.2 billion in its 2016 financial year, which begins in November.
HP Inc. will have about $4.5 billion (roughly Rs. 29,775 crores) in cash and $6.8 billion in debt as of Nov. 1, said Chief Financial Officer Cathie Lesjak. The company faces weakness in PCs and printers and expects "the year-over-year decline in revenue to moderate," she said.
The company expects to generate free cash flow of $2.5 billion to $2.8 billion in 2016, with earnings per share in the range of $1.67 to $1.77.
"We need to be maniacally focused on cost day in, day out," Lesjak said. She highlighted inventions such as 3D printing and new computers as evidence HP Inc. will keep developing new products.
"With any great company, you can't cut your way to greatness," Lesjak said.
© 2015 Bloomberg L.P.
Download the Gadgets 360 app for Android and iOS to stay up to date with the latest tech news, product reviews, and exclusive deals on the popular mobiles.