CLOTHING
Syrian schoolgirl arrested by religious police for 'inappropriate clothing' freed after classmate protest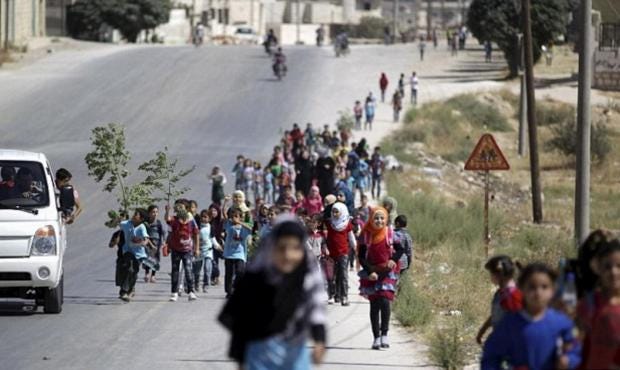 A young Syrian girl and her father, arrested by religious police in Idlib province, have been freed after vociferious protests from her classmates.
Several male members of Idlib's al-Hisba, or religious police, reportedly visited al-Orouba School for Girls without prior warning to inspect whether the women's clothing was Sharia-compliant on January 31.
According to eyewitnesses at the scene who spoke to Syria Direct, five girls whose overcoats whose hems were more than 5cm from the ground were ordered to leave.
When one challenged the police, she was arrested – as was her father when he arrived at the school.
However, after an impromptu brave protest in defence of their friend, al-Hisba were cajoled into letting the pair go without charge.
"Female students know what it means to wear Sharia-appropriate clothing, and they were already dressing modestly. Women here wear long clothing. It's not tight fitting. But [the religious police] have such exacting standards that it's ridiculous," one student, speaking anonymously, told Syria Direct.
["source-smallbiztrends"]