COUPONS
The Full Nerd ep. 76: Sapphire RX 590 Nitro+, misleading Optane PC ads, Black Friday hauls
In this episode of the Full Nerd, Gordon Mah Ung, Brad Chacos, Alaina Yee, and Adam Patrick Murray celebrate good deals and warn you about misleading ones.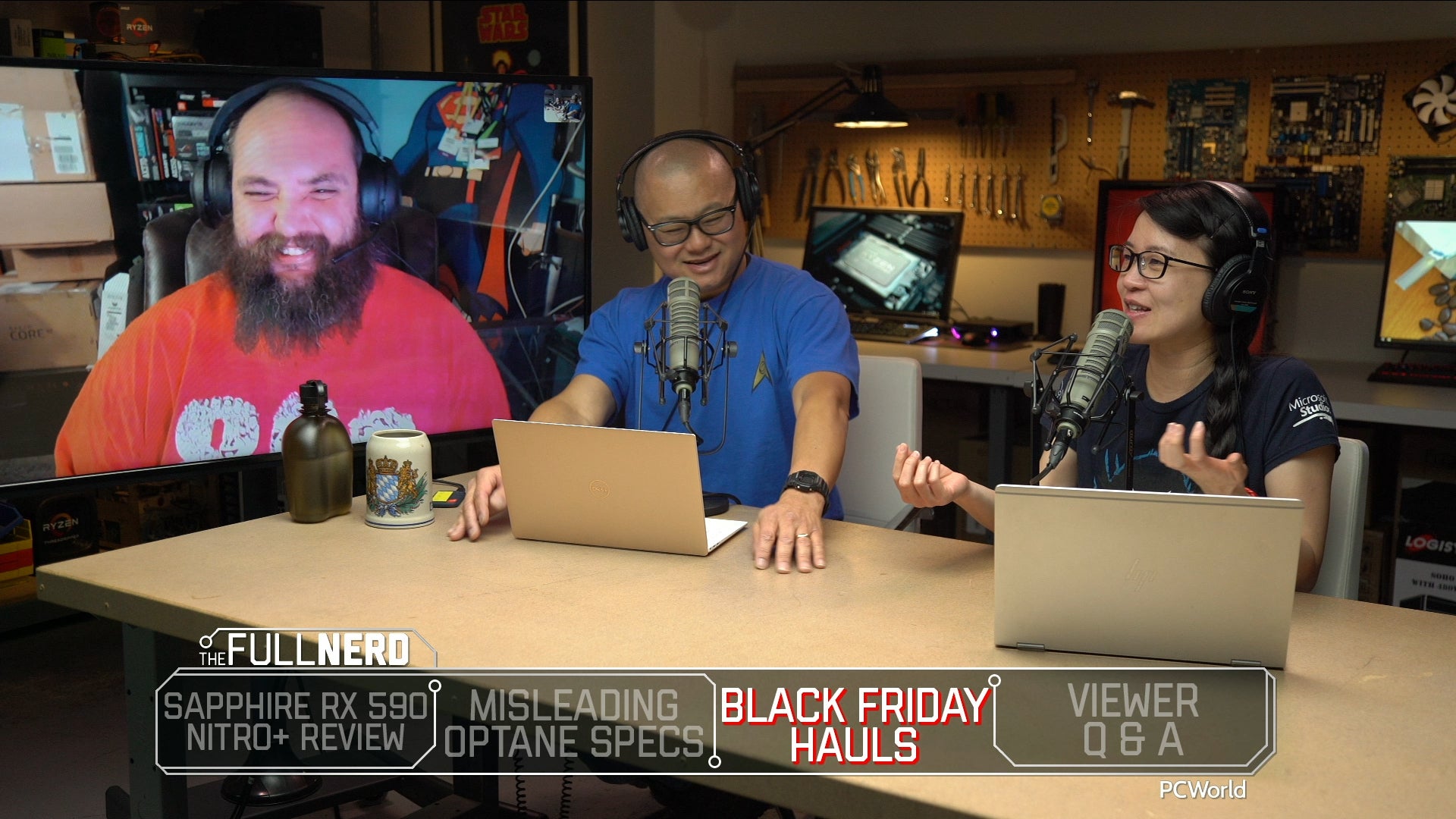 First, though, we talk about one heck of a graphics card. We crowned the Radeon RX 590 the new king of 1080p gaming when it launched a couple weeks back, and the highly customized Sapphire Radeon RX 590 Nitro+ makes it even better. It's awesome. Brad explains why.
Then we turn towards a controversial practice that reared its head again during Black Friday: Stores advertising PCs as having higher amounts of RAM by combining the combined total of system RAM and Optane Memory. Here's the thing though: Optane Memory, despite the name, affects storage performance and isn't actually system memory. The debate rages pretty hard on this one. Be sure to check out Gordon's article about misleading Optane PC ads, too.
Finally, the gang shares their Black Friday hauls, and folks who turned in live chime in with their juiciest buys, too.
["source=pcworld"]