ELECTRONICS
A Beginner's Guide to Finally Buying a Virtual Reality Headset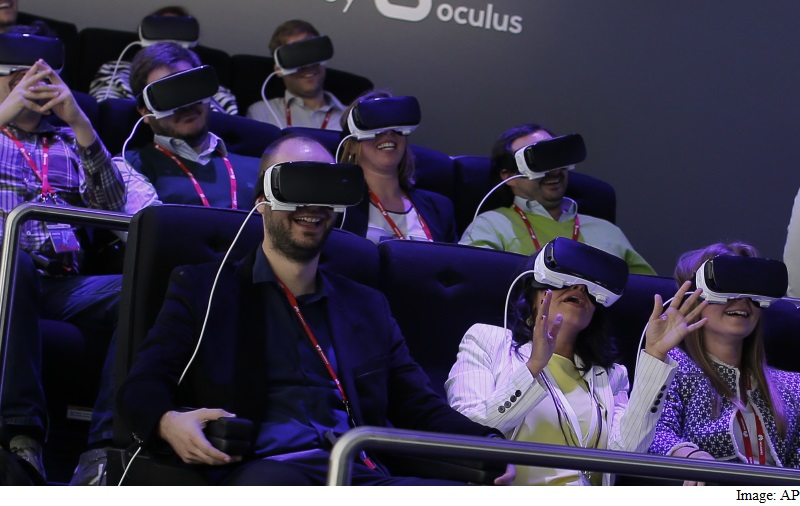 It's finally happening: After years of promises about virtual reality for the everyday person, this year will actually bring shoppers a variety of options.
In truth, there are probably a lot of people who have no interest in these headsets – which is totally understandable with a new technology. But if you are interested in being an early adopter, here's a quick guide of the basics, plus a little input from my experiences with these products.
Sony Playstation VR (PS VR)
Sony's virtual reality headset was just announced this week and is launching in October.
Pros: It's comparatively cheap. The PS VR is $400 (roughly Rs. 26,400), and it works with the SonyPlayStation 4 (roughly Rs. 23,100), which may be sitting in your home now. Even if it's not, it's still far less expensive than the $1,000 (roughly Rs. 66,000)-or-so computer that you'd need to run some of the PS VR's high-end competitors. And with Sony behind the wheel, you can probably expect that there will be good things to play and watch coming soon, thanks to Sony's long-standing relationships with game developers and moviemakers.
Cons: It's coming out a little later than some of the other big headsets, meaning that you may grow impatient while waiting for your device to ship. It could also deliver a slightly lower-quality experience compared to its pricier competitors. In testing it last year, I found that Sony still had some kinks to work out when it came to motion sickness – something Sony itself has acknowledged.
Buy if
You have a PlayStation already, or are looking to make a slightly smaller investment.
Oculus Rift
After a long wait, Oculus opened preorders for the Rift headset, the first of which are expected to arrive at the end of March. The Rift is due to hit store shelves in April.
Pros
Quality is the Rift's biggest claim to fame. The Facebook-owned company should get credit for reviving the idea of virtual reality in recent years and it has excited users and game developers alike. It's also worked diligently to deliver a solid, immersive experience – without making you queasy.
Cons
Good stuff rarely comes cheap. The Rift is $600 (roughly Rs. 39,600) on its own, not counting the price of a good computer to run it – or the cost of its forthcoming Touch controllers, which will let you use your hands while in the digital world. In my experience with testing, the extra controllers add a lot and may be worth waiting for.
Buy if
You want a stellar experience over everything else. Oculus was the first really big name to come out of the VR space and has probably done the most to minimize motion sickness.
(Also see:  Playstation VR vs Oculus Rift vs HTC Vive: What's the Difference?)
Samsung Gear VR
Powered by Oculus's technology and Samsung's smartphones, the Gear VR was first released in 2015 and is getting a renewed PR push with the new Galaxy S7 and Galaxy S7 Edge smartphones.
Pros
This is your budget option, if you're looking for one. The Samsung Gear VR (Review) has the distinction of having been on the market the longest and being the lower-entry device at just $100 (roughly Rs. 6,600). It runs off a smartphone rather than am expensive console or computer.
Cons
You get what you pay for. This provides a really solid immersive video experience, as well as some fun arcade-type games, but not of the quality that you would get from a higher-end device. But there isn't a lot of depth here – TechCrunch called even the Gear VR version of Minecraft "mehhh" – so it's worth keeping in mind that the accessibility has a trade-off.
Buy if
You're really watching your budget and are happy with some smaller-scale experiences.
HTC Vive
The product of a partnership between Taiwanese tech giant HTC and the video game company Valve, the HTC Vive is due to ship its first orders in April.
Pros:
The Vive comes with the ability to read the position of your hands and body out of the box – as opposed to the Oculus – for a more immersive experience. You can also get phone calls and text messages while you're in the bubble, to keep you a little grounded. Plus, HTC has a camera on the outside of the headset that should make you a little safer in your actual reality. Valve's involvement also gives the Vive good prospects for lots of games in the future.
Cons
This is also expensive, particularly once you factor in the cost of a computer to run it. The HTC Vive will cost $800 in total – though you do have to remember that you're getting some extra accessories in the mix. You also have to make a bit of space for the Vive and its room sensors to fully enjoy all the walking around that the Vive allows for.
(Also see:  How to Experience Virtual Reality Without an Expensive Headset)
Buy if
You really want an early version of a Star Trek-style Holodeck and have the room to make one.
© 2016 The Washington Post
Download the Gadgets 360 app for Android and iOS to stay up to date with the latest tech news, product reviews, and exclusive deals on the popular mobiles.