NEWS
EBM Focus: 2021 Year in Review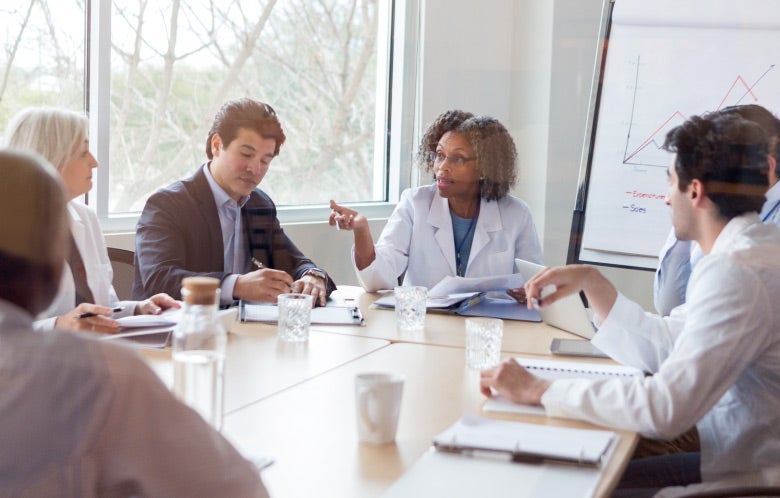 Should auld acquaintance be forgot, and never brought to mind? Not a chance. We are happy to revisit the five favorite EBM Focus summaries from 2021 selected by our editorial team. The studies summarized in these five foci provided us with new practice-changing information, offered new ways of looking at old data, and best of all, gave us (at least a little) hope for the future.
How do our favorites line up with yours? Read to the bottom to find the top five summaries based on readership. From everyone here at EBM Focus, cheers to a new year filled with health, happiness and high-quality evidence!
Mary Jane for Chronic Pain?
Of course this is our favorite EBM focus for 2021. Far out title aside, this systematic review and meta-analysis of non-inhaled cannabinoids for chronic non-cancer pain offers new evidence of (albeit small) benefit without evidence of harm (at least in a population without mental illness or history of substance abuse). To put it bluntly, we were a little PEAved that the analysis included five trials of palmitoylethanolamide (PEA), which almost certainly clouds the results. All in all, this analysis steers us to camp "turn on, tune in, and drop out" when it comes to prescribing cannabinoids for chronic pain.
Nonfatal MI: Death of a surrogate?
As ambassadors of truth-finding in clinical research, the concept of surrogate endpoints has always been a bit of a sticking point. This non-clinical study of one of the most clinically used outcomes (finally) demonstrated that nonfatal MI has markedly insufficient correlation with all-cause or cardiovascular mortality to be used as a surrogate for those outcomes. Godspeed to the investigators of the next cardiovascular trial who are now tasked with finding significance without including nonfatal MI as a component of the composite.
$emaglutide for Weight Loss Leads to Looser Belts and Lighter Purses
To be honest, our initial enthusiasm for the injectable GLP-1 receptor agonist semaglutide for weight loss was guarded. We thought it would be just one more in a long line of expensive weight loss meds that resulted in modest weight reduction, probably a result of significant side effects that made people not want to eat. But try as we could, we had a hard time poking holes in this trial, which showed a mean weight loss of 34 lbs. for weekly semaglutide compared to six lbs. with placebo. There was good tolerability of the drug and adherence to treatment. The cynics that we are, we did find it depressing that people in the placebo group, who received monthly counseling about diet and exercise and most of whom did a daily food diary, only lost an average of six lbs. over the 68-week trial.
EAGeR to Find Significance, Researchers Use New [per] Protocol to Reanalyze Preconception Aspirin Data
This analysis was actually a reboot of a 2013 trial on preconception low-dose aspirin for the prevention of recurrent pregnancy loss. After the original trial failed to demonstrate a significant benefit, these authors applied different, less conservative statistics to the same data and sure enough, found that aspirin was associated with a higher live birth rate than placebo. We found it more interesting that adherence to either placebo or aspirin was associated with much larger differences in rates of pregnancy and live birth than any difference between aspirin or placebo themselves.
Modified Research Protocol Breaks our Heart a Little in an Otherwise Handsome Trial of Sotagliflozin (SOLOIST-WHF)
In our Valentine's Day edition (thus explaining the title), we discussed a trial which aimed to evaluate heart failure-related deaths and re-hospitalizations in adults with diabetes given the combined SGLT2/SGLT1 inhibitor, sotagliflozin, at the time of hospital discharge. Unfortunately, the trial was defunded before even half of the planned enrollment was complete. Also unfortunately, the investigators chose to beef up the composite outcome with the addition of unadjudicated urgent care visits and subsequent hospitalizations, a choice that did result in a statistically significant result. Just like the trial, we were biased against any certainty of these results.
["source=ebsco"]