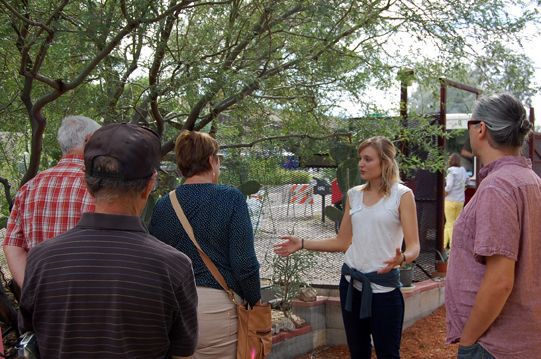 All events are free or included in the cost of admission unless otherwise noted.
Mission Garden —  946 W. Mission Lane. Living agricultural museum of Sonoran Desert-adapted heritage fruit-trees, traditional heirloom crops, and edible native plants. 8 a.m.-2 p.m. Nov. 7-10. 955-5200.
Garden Tours — Pima County Cooperative Extension, 4210 N. Campbell Ave. The Pima County Master Gardeners are having free guides tours. 9-10 a.m. Nov. 7. 626-5161.
Yarnivores — Murphy-Wilmot Public Library, 530 N. Wilmot Road. Bring a brown-bag dinner and join a group devoted to yarn art. 6-7 p.m. Nov. 8. 594-5420.
Living Lab Field Studies: Pruning Native Shade Trees — Watershed Management Group, 1137 N. Dodge Blvd. Tree pruning and care training. Register online at watershedmg.org/event/living-lab-field-studies-pruning-native-shade-trees-2. 9 a.m.-noon. Nov. 10. $30. 396-3266.
Backyard Rainwater Harvesting: Creating Resiliency — Dusenberry-River Library, 5605 E. River Road. Explore water use in Tucson and steps you can take at home to conserve water. Learn the benefits of water catchment and how you can do it at home economically. 10-11 a.m. Nov. 10. 594-5345.
["source=TimeOFIndia"]