COMPUTERS
Intel Joule, Project Euclid, and Other Major Announcements From IDF Day 1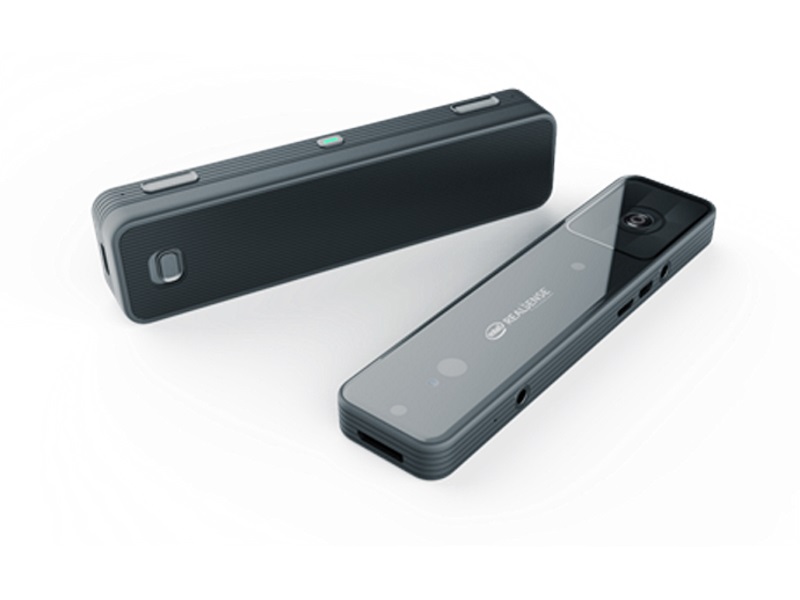 HIGHLIGHTS
Day 1 of the Intel Developers Forum saw several major announcements
Here's a recap of all the major announcements Intel made
The company notably unveiled Project Euclid and Joule
Even though Intel's partnership with Microsoft, its announcement of "merged reality" experiences, and itslicensing agreement with ARM Holdings took the limelight from Day 1 of Intel Developers Forum, there were other announcements from the show highlighting the company's vision for the future of the industry. Here is the roundup of Day 1 of the Intel's event being held in San Francisco.
At the event, Intel announced Project Euclid, based on company's RealSense "perceptual computing". In its current form, it is a dongle that "brings sensors to any robot," as explained by company's Chief Executive Officer Brian Krzanich at the event. The stick runs Linux and packs an Atom processor. It further has a RealSense camera, inbuilt motion sensors, and a detachable battery.
Intel has reportedly said that Project Euclid will be made available in first half of 2017 and will be carrying the current generation of RealSense camera.
Another module powered by Intel's RealSense technology that was launched by the company at Day 1 of IDF 2016 was Joule. Meant to help power machine vision, Joule is being termed as a powerful developer kit that's essentially a tiny computer for devices that use cameras for vision, like robots or drones.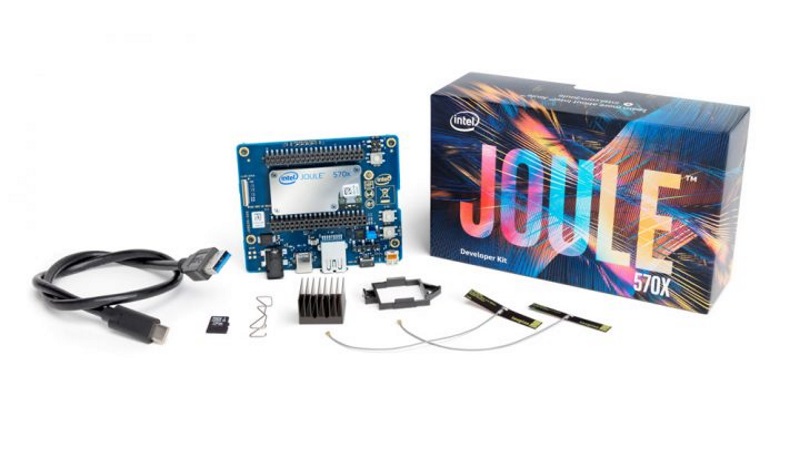 Two kits were unveiled, the Joule 550x and the Joule 570x, with the top-end variant costing $369 (viaThe Verge). The Intel Joule machine vision developer kits – which run a Linux OS – are available to purchase online and the company has said that it plans to make it available in around 100 countries by the end of this year.
In another exciting announcement made on Wednesday, Krzanich announced that Intel will make a studio in Hollywood in order to produce 360-degree virtual reality content related mostly to sports and entertainment. The studio will be used to build upon the company's 360 Replay technology that was earlier used in the NBA Finals.
At the event, Intel also announced that ditching headphone jack, a move which Apple is widely expected to make, might be the right choice after all. Rahman Ismail and Brad Saunders from Intel supported the argument by saying that such a move will enable the move from analogue to digital and will therefore present more advantages than problems.
As we mentioned, Intel at the its developer event launched its first mixed reality headset – Project Alloy. The Project Alloy headset does not need to be tethered to a PC and allows user with the freedom to move around.
Microsoft had also announced its partnership with Intel and explained how the company is working on a set of specifications so that Windows 10 PCs can be used with headsets such as company's own HoloLens.
Perhaps the biggest announcement that Intel made at Day 1 of IDF was its licensing agreement with rival chip designer ARM Holdings to produce 10nm ARM-based chips. LG will be the first major manufacturer to use chips from Intel's new service.
Share a screenshot and win Samsung smartphones worth Rs. 90,000 by participating in the #BrowseFaster contest.
["Source-Gadgets"]