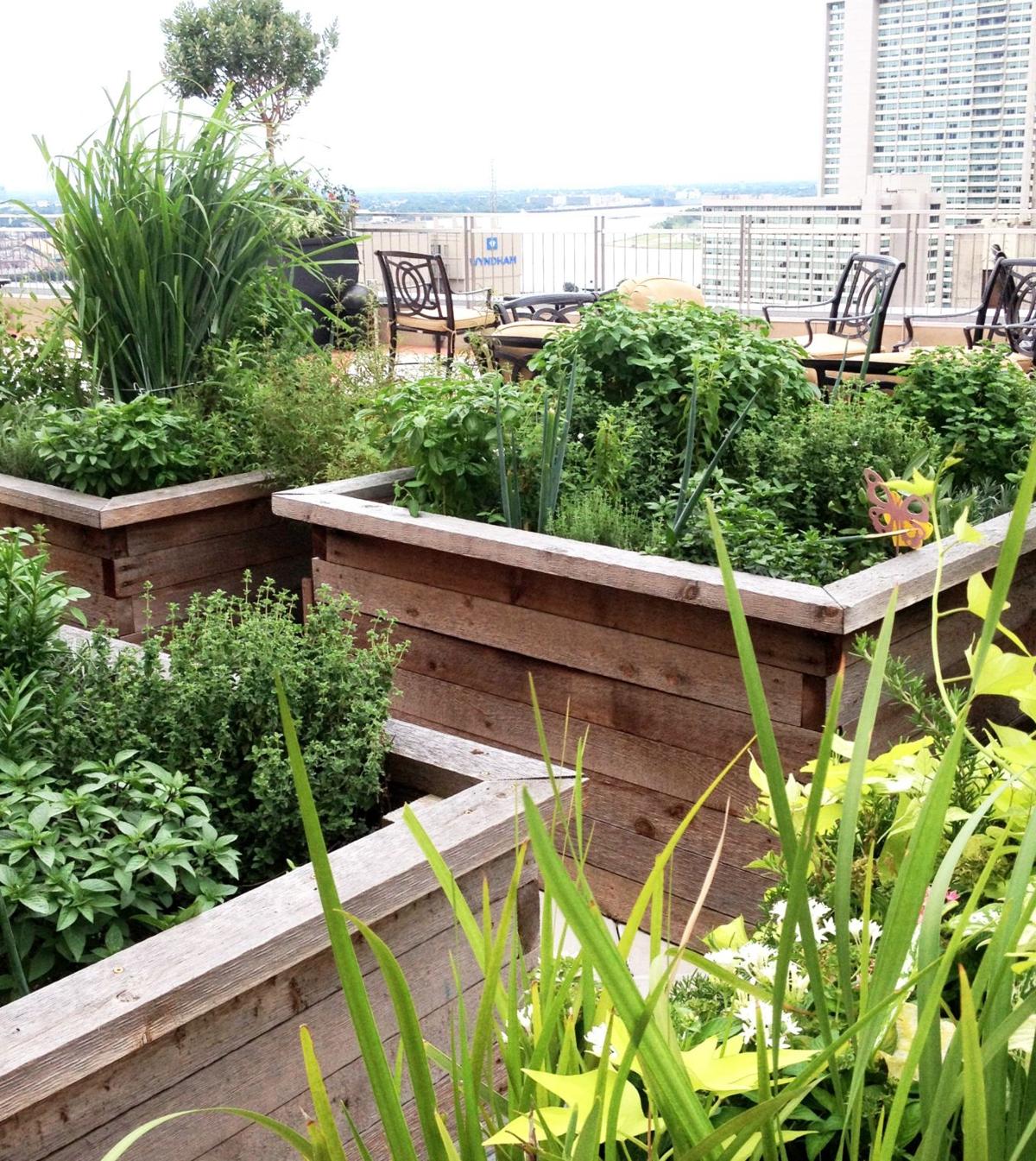 Feel free to bring your garden tools for a blessing as the Rev. Randy Roux celebrates the feast of St. Fiacre, patron of gardeners, at Longue Vue Tuesday.
HANDMADE SEED PAPER CLASS: 10 a.m., New Orleans Botanical Garden, City Park. Join instructor Jessica Peterson to make handmade paper embedded with wildflower seeds that can be planted to produce a garden. $20 by advance registration, limited enrollment. (504) 483-9473, [email protected]
PALMER PARK ARTS MARKET: 10 a.m. to 4 p.m., Palmer Park, S. Carrollton at S. Claiborne avenues. artsneworleans.org
TUESDAY
BLESSING OF THE HERBS: 9:30 a.m. to 11:30 a.m., Longue Vue House and Gardens, 7 Bamboo Road. The Rev. Randy Roux celebrates on the Feast Day of St. Fiacre, patron saint of gardeners. Bring trusty garden tools to be blessed. A reception will follow in the Playhouse. Free. RSVP required; call Linda Franzo of the Herb Society at (985) 781-4372.
FRIDAY
HOLLYGROVE HAPPY HOUR: 6:30 p.m. Hear jazz from Meditation in the Park and enjoy drinks and snacks. Hollygrove Market and Farm, 8301 Olive St. New Orleans. (504) 483-7037.
SEPT. 2
SKETCH SESSION: MAGNOLIA BRIDGE: 9 a.m. to 11 a.m., Magnolia Bridge, 1400 Moss St. Join members of the New Orleans Architecture Foundation at a sketch session on Bayou St. John. Free. noaf.org
SEPT. 5
OLD GARDEN ROSE SOCIETY: 7 p.m., John Calvin Presbyterian Church, 4201 Transcontinental Drive, Metairie. Join members of the New Orleans Old Garden Rose Society and presenter Melinda early to learn about "Herbs to Complement Your Roses." Free. facebook.com/neworleansoldrose/
SEPT. 9
GREAT NEIGHBORHOOD SELLABRATION: 10 a.m. to 3 p.m., Café Reconcile, 1631 Oretha Castle Haley Blvd. Join house hunters, real estate agents, insurers and neighborhood representatives at the PRC's annual old house fair. Free. prcno.org
PELICAN GREENHOUSE SALE: 9 a.m. to noon, City Park, Pelican Greenhouse, off Henry Thomas (Golf Drive) south of I-610 underpass. Annuals, perennials, tropicals, vegetables, succulents, herbs, roses and more can be found at the sale. Get a list by emailing [email protected] Free. (504) 483-9464, [email protected]
PIETY STREET MARKET: 11 a.m. to 4 p.m., Old Ironworks, 612 Piety St. (504) 505-4113, [email protected]
URBAN COMPOSTING: 1 p.m., Longue Vue House and Gardens, 7 Bamboo Road. Jordan Bantuelle of Southbound Gardens discusses how to start a new composting operation and gives tips to troubleshoot your current compost pile. Worm composting and compost tea will be covered. $10 for nonmembers. RSVP required, longuevue.com/events. Info: Matt Reyna at (504) 293-4721 or [email protected]
SEPT. 13
HARRISON AVENUE MARKETPLACE: 5 p.m. to 8:30 p.m., Lakeview Grocery parking lot, 801 Harrison Ave. harrisonavenuemarketplace.org
SEPT. 14
POP UP PORCH PICNIC: 7 to 10 p.m., Private home in the Lower Garden District. Enjoy food, refreshments and music at this rescued centerhall house in the Lower Garden District to benefit the Exchange Shop of the Hermann-Grima Gallier Historic Houses. $85. hgghh.org/shop/pop-up-porch-picnic/
BEEKEEPERS MEETING: 7 p.m., St. Andrew's Chalstrom Parish House, 1031 S. Carrollton Ave. Join members of the N.O. Beekeepers Association and learn about beekeeping. (504) 920-74564, [email protected]
SEPT. 19
ORCHID SOCIETY MEETING: 6:30 p.m., Lakeview Presbyterian Church. 5914 Canal Blvd. Members of the Orchid Society welcome John Nelson, of Louisiana Orchid Connection in Baton Rouge, who will discuss greenhouses. Free. [email protected]
["Source-theadvocate"]