ELECTRONICS
Oculus Rift VR Headset Shipments Delayed Due to Component Shortage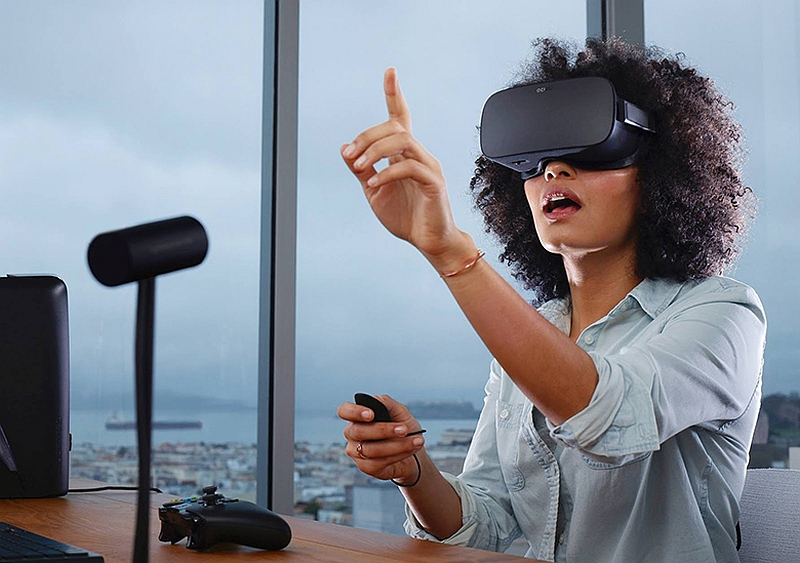 Facebook-owned Oculus VR last month started shipping its Rift virtual reality headset to those who pre-ordered it earlier this year. Company Founder Palmer Luckey himself delivered the first order of the headset. However, the company is now facing an unexpected component shortage because of which the shipping dates of the wearable device for some buyers have been postponed.
The company has not yet announced the new shipping date but has mentioned that it will be covering shipping and handling charges for all the existing orders as way of an apology. The order status update for the affected buyers can be seen on Oculus.com by April 12.
We know you're anxious to receive your Oculus Rift and apologise for not updating your order status sooner. We've been working through an unexpected component shortage, and unfortunately, that issue has impacted the original shipping estimates for some early customers… We're working hard to get up-to-date ship windows, and you should expect to see your order status updated on oculus.com by Tuesday, April 12.

Although many Rifts will be arriving on schedule and in line with original estimates, we'll be covering shipping and handling costs for all orders placed through today… We're shipping Rifts everyday. Don't hesitate to reach out to the Oculus support team if you have additional questions.
Oculus demonstrated its VR product on Kickstarter four years ago. Since then the company has been working on making its virtual reality gear more capable, adding several software features. Last month,Oculus announced 30 games that will be available to play on the Rift VR.
The company began taking pre-orders for the Rift on January 6. The batch of units that was available went out of stock quickly. If you weren't able to purchase one earlier this year, Oculus says that it will hold another pre-order round later this year.
The Oculus Rift is a head-mounted virtual reality gear that allows the wearer to experience a computer-generated world. Over the years, several other companies such as Samsung, Google, and Sony have entered this nascent technology category, but Oculus' $600 (roughly Rs. 40,000) offering has unarguably been the most anticipated. To actually use the Oculus Rift (or other headsets such as HTC'sVive) you will also need a powerful PC to run the software for the headset, and the combined cost of the headset and PC is close to $1,500 (roughly Rs. 1 lakh).
Download the Gadgets 360 app for Android and iOS to stay up to date with the latest tech news, product reviews, and exclusive deals on the popular mobiles.