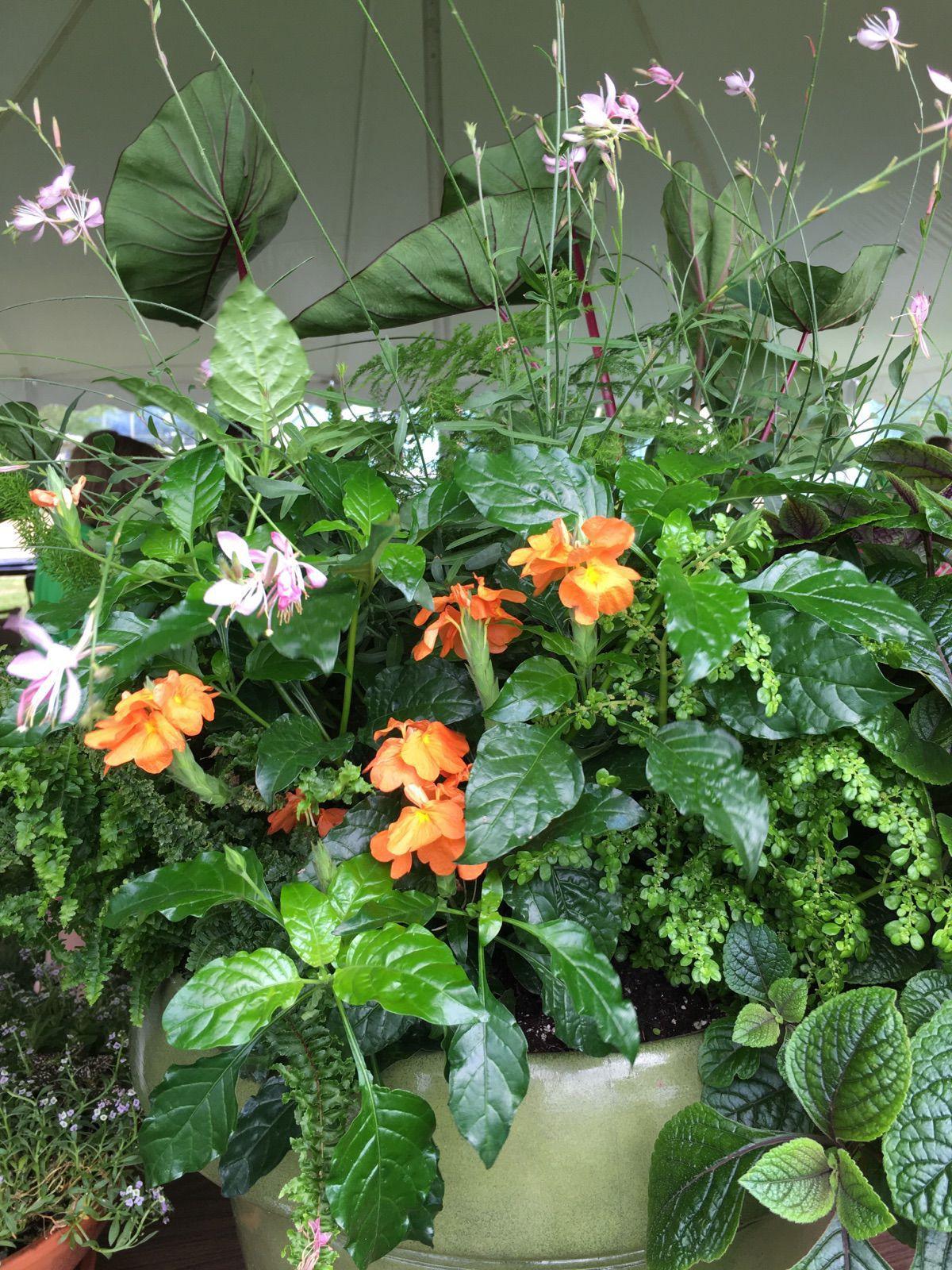 Editor's note: Everybody loves to "container garden." Even people with no yard can raise beautiful, colorful arrangements in a pot. Container contests are held annually at the Clinton and Rock Island county fairs. Today we present highlights from both.
Janis Harbison has been a consistent winner for years in the container garden contest at the Clinton County Fair, but this year she outdid herself. She won first place in three of five categories as well as "best of show."
The contest was judged July 12 at the fair in DeWitt, attracting a record 51 entries.
What is Harbison's secret? How does she figure out what plants are going to look pleasing together? Where does she find the unusual varieties that catch the judges' eyes? How does she get her pots so lush and full?
Janis and her husband, Wayne, of DeWitt, are partners in the gardening hobby, and they buy from all over — but only from smaller, independent businesses, not big box stores. They take weekend trips in the spring and "before we go, we google "greenhouses," Janis Harbison said. That's how they find the more unusual plants, she said.
And, "it's so much more fun this way," Harbison said, adding that they bought from 12 different stores this year.
In choosing plants, she reads the tags to see how tall the plants will grow and whether they are for sun or shade.
Then she buys, and when they get home, they put all the plants out on the patio and begin picking and choosing for their various containers. The secret is, they don't have to imagine how the plants will look together — they already know.
After that, it's a matter of constant tending and lots of Miracle-Gro to make the containers fill out.
Harbison's hallmark is color-producing annual plants. "I want to see instant color from April through October," she said. "I wake up to color and go to bed to color."
Harbison's winning categories were "best design," "most colorful" and "outstanding use of foliage." She won both first and second in foliage.
And this year Wayne won, too, placing third in the succulents category. He also was the one who figured out how to make a shovel holder that won Janis third place in the "most unusual container" category.
"It's what we enjoy doing after work," Janis Harbison said of their gardening. "We go outside. It makes us happy."
[Source:-qctimes]