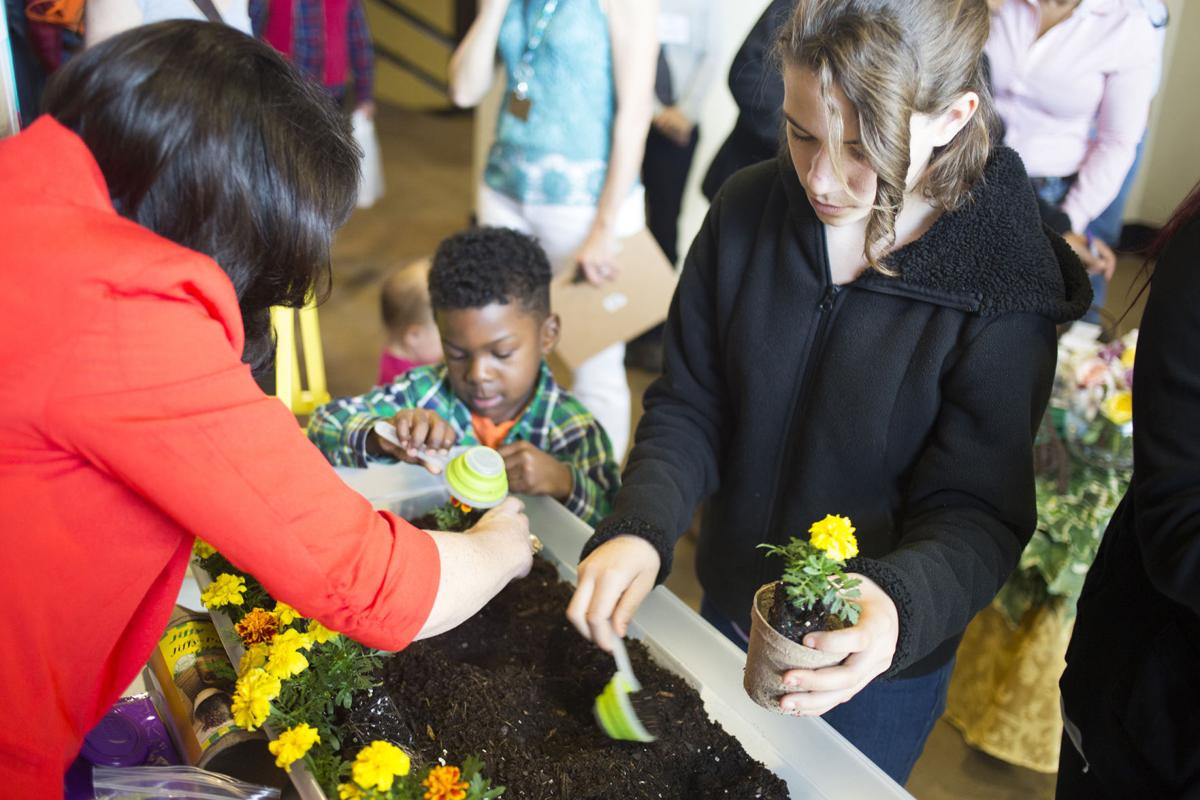 Photo From right, Kaitlyn Gomez, 13, and Cody Lilly, 4, pot flowers at the Lee County Master Gardeners booth during a past East Alabama Home & Garden Show. The fourth annual event will take place Saturday, March 24.
Opelika-Auburn News File
Find everything you need for those upcoming home projects at the fourth annual East Alabama Home & Garden Show this weekend.
The event, hosted by the Opelika-Auburn News and sponsored by Home Depot, will showcase more than 20 vendors specializing in home improvements from pools and sunrooms to roofing and insurance.
"We are looking forward to another great Home & Garden show," Shelia Haydel, advertising director at the Opelika-Auburn News. "This year we have more participating vendors than last year, and we're excited about the variety of businesses that will be showcasing their products and services. I think everyone is ready for spring time and this will be a great time to come out and join us for some fun and have a chance to win some great prizes from our participating vendors. "
The Lee County Master Gardeners of Alabama will be on site to offer gardening advice and door prizes will be offered by each vendor.
The East Alabama Home & Garden Show will take place Saturday from 9 a.m. to 1 p.m. at The Bottling Plant Event Center, 614 N. Railroad Ave., Opelika.
Admission is a $1 donation to the Newspapers in Education program or one canned food item to benefit the Food Bank of East Alabama.
["Source-oanow"]