COMPUTERS
Acer Wants to Shed Budget Image With Predator Series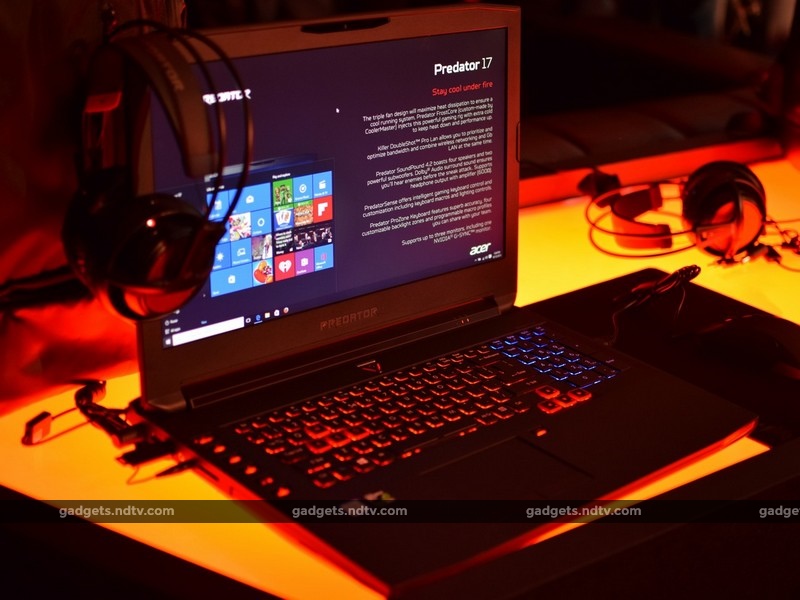 In India, and to an extent globally too, Acer is popularly known for its budget-friendly PC solutions, be it tablets, notebooks or all-in-ones (AIO). It's an image Acer would like to shed now, and to that end, the company hosted an event earlier this month in conjunction with Microsoft, to show off some of its latest Widows 10 devices. The two products on showcase were the Aspire R14 convertible laptop, and the Aspire Z3-700 AIO PC with a built-in battery. Aside from these though, Acer is also unveiled plans of shifting its focus towards the newly unveiled Predator gaming series. It's a move that makes sense, considering the overall slowdown of the PC industry.
"In the PC industry, not too many segments are growing, but gaming is," says Jerry Kao, President, Acer Notebook Business Group. "This is not only in terms of quantity but also in terms of revenue and profitability. That's why in the past we had the V Nitro for casual gaming. We learnt that there is a group of gamers who want very good gaming performance and is something Acer didn't have so we're bringing this [Predator series] to the market."
We first caught a glimpse of this line during IFA 2015, with the new Predator laptops and gaming tabletcalled the Acer Predator 8. Acer first introduced its gaming series back in 2008 with some outlandishly designed gaming desktops, but we never got to see them in India. Now, the company is re-focusing its efforts towards setting up an entire series of gaming products under the Predator brand, much like compatriot Asus did, with the Republic of Gamers sub-brand.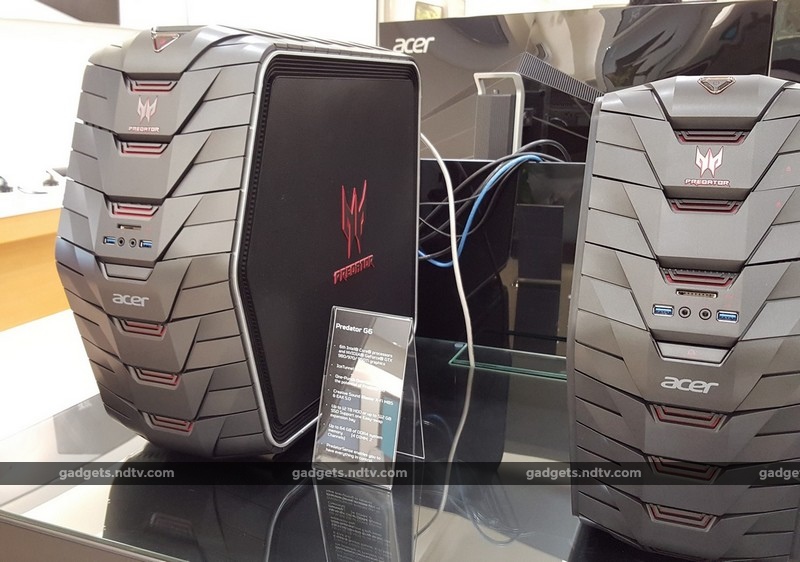 The Acer Predator G6 and G3 gaming desktops
When asked how Acer's Predator line is better than the competition, Kao says there are two main reasons. "Firstly, we are stronger in terms of thermal technology. Thermal comfort is very important for gamers," he says. "We've conducted many end-user surveys and observed their behaviour on how they use the product and used that feedback in making the product better. Point number two, compared with all my competitors, Acer has a larger top-down product line-up right from 1-inch to 100-inch so it's not just Predator notebook, we also launched our Predator phone and Predator tablet, Predator desktop and Predator projector. Compared with my competitors, they do not have this wide range."
Gadgets 360 also had a chance to catch up with Oliver Ahrens, Senior Corporate Vice President, Acer, and also President, Acer Pan-Asia Pacific Regional Operations, to talk about Acer's renewed focus on gaming. "You will see the Predator series hit the markets in mid to end November," he says. "There will be the 15-inch and 17-inch models with different CPU and GPU configurations and also the Predator tablet. We will also see the Predator monitors around the same time."
When asked about India launch timeline, Ahrens told Gadgets 360 that it depends on the logistics flow. "If they use air [shipment] for notebooks then we can expect it in the second-half of November or early December," he adds.
The gaming laptop space is still a very niche area but Ahrens believes it is going to expand soon. "The hardcore gaming market is still relatively small; this is around 1% of the total [laptop] PC market," he says. "If you go broader and count SKUs like (Nvidia's) GTX 850 and GTX 860 which is in Acer's V Nitro and the new V5 series, that will account for 8-10 percent of the total laptop market [globally], which is growing rapidly."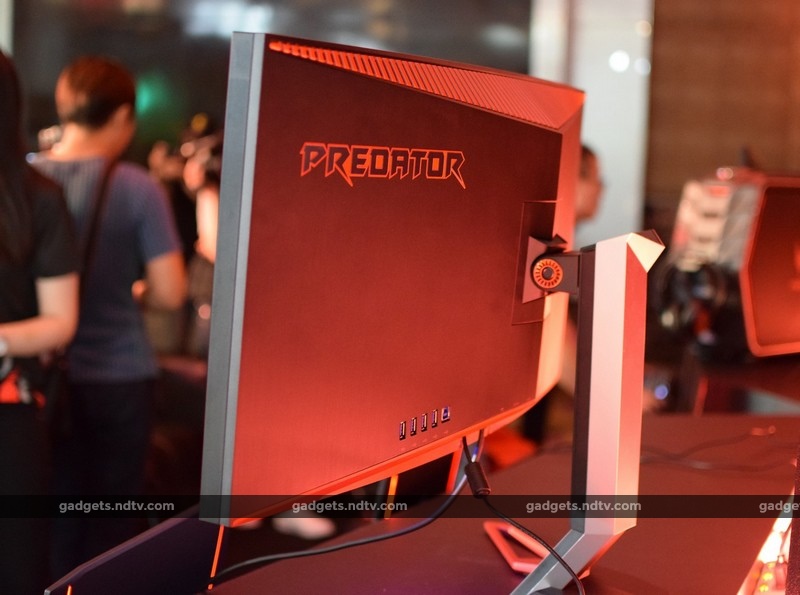 The Acer Predator Z35 is a 35-inch curved monitor with Nvidia G-SYNC and 4-port USB 3.0 hub
But how does Acer plan to offer something different to differentiate itself from the competition, which has been in this space for over a decade now? "When defining our product roadmap, we don't look to our competitors but to our users," says Ahrens. "We had a big discussion on what is the positioning for Acer gaming and the answer was quick and clear – best gaming experience. By this I mean excellent performance, excellent quality and excellent service experience. For example, in China we have a separate service line for gamers, where customers can get priority treatment in solving any query."
Is this enough to stem the tide of a declining PC market? According to Gartner, global PC shipments have been very rocky in Q3 2015. Acer still held on to its 5th position, but the company recorded the biggest drop in market share compared to Q3 2014.
So what is Acer's vision for the future of the laptop? Microsoft's recent announcement of the Surface Book seem to have sparked renewed interest in the 2-in-1 category. Kao believes the PC segment needs a stimulus every now and then to get people excited about laptops.
"Overall the notebook market, in the next 2-3 years will probably be flat," he says. "In my opinion, there might even be a drop if there's no new form factor, usage model or new definition. Even if all these new things happen, it will be still be flat but the mix will change. Two years ago, now one thought a 2-in-1 would become so exciting [referring to the Surface Book] and everyone is wondering what will be the big thing a year from now. So again, I think the mix will change. Tradition clamshell will be more difficult to do if there is a new technology breakthrough or a healthy cost drop for the 2-in-1 segment."
Disclosure: Acer sponsored the correspondent's flights and hotel for the event in Taipei.
Download the Gadgets 360 app for Android and iOS to stay up to date with the latest tech news, product reviews, and exclusive deals on the popular mobiles.