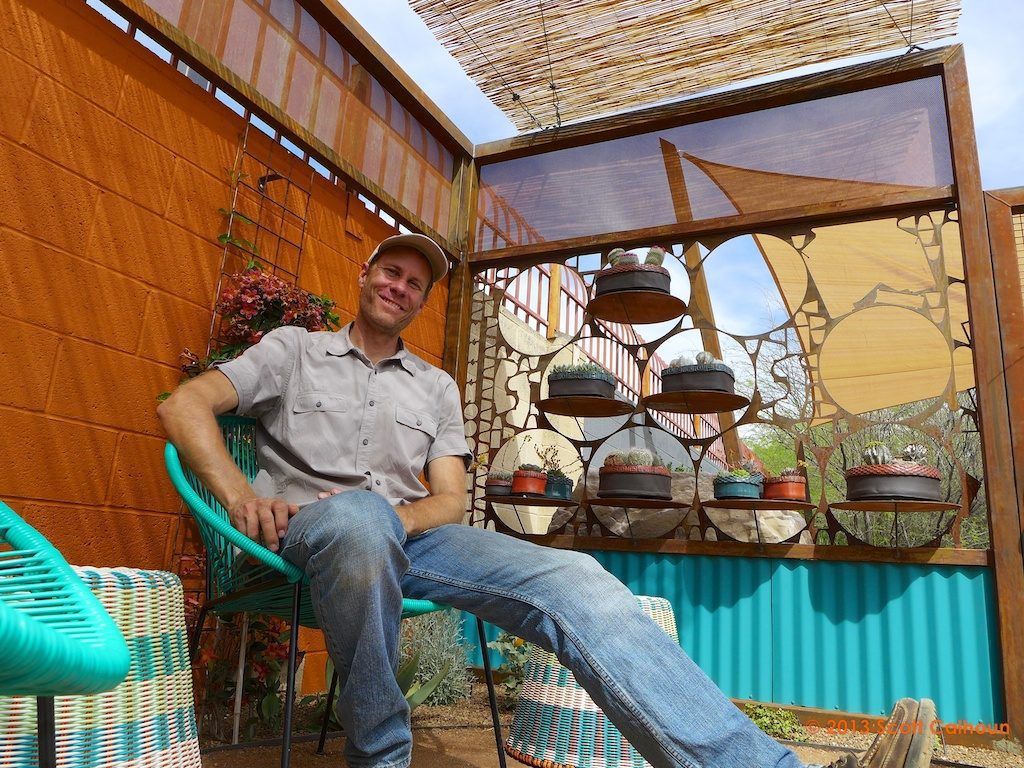 All events are free or included in the cost of admission unless otherwise noted.
SUNDAY
Ikebana Japanese Floral Festival — Yume Japanese Gardens, 2130 N. Alvernon Way. View 50 arrangements by five different schools of this 1,000-year-old Japanese tradition, arrayed throughout the grounds, museum, and art gallery. 9:30 a.m.-4:30 p.m. Nov. 26. $15. 303-3945.
WEDNESDAY
Demonstration Garden Tours — Pima County Cooperative Extension, 4210 N. Campbell Ave. A walk with a master gardener through the gardens. Meet at the plant clinic sign. 9-10 a.m. Nov. 29 and Dec. 2. 626-5161.
FRIDAY
Friday Fun Knitters — Foothills Mall Food Court, 7401 N. La Cholla. Knit, crochet and needlework. 9:45-11:30 a.m. Dec. 1. 297-1745.
Solving Garden Problems — Oro Valley Public Library, 1305 W. Naranja Drive. Learn how to identify problems in landscape and vegetable gardening, and the best researched-based methods of dealing with them. Ages 12 and up. 1:30-3 p.m. Dec. 1. 594-5580.
Luminaria Nights — Tucson Botanical Gardens, 2150 N. Alvernon Way. View 2,000 candlelit luminarias, special holiday light show, local musicians, dancers and school groups. 5:30-8:30 p.m. Dec. 1-3. 326-9686.
SATURDAY
Rainwater Harvesting Class: Tucson Water Rebate — Watershed Management Group, 1137 N. Dodge Blvd. A brief tour of water-harvesting features on site, an introduction to rainwater harvesting, information about the Tucson Water Rainwater Harvesting Incentives rebate program and a design process. Register online at watershedmg.org. 9 a.m.-noon. Dec. 2. 396-3266, Ext. 22.
The Frugal Gardener — Tohono Chul Park, 7366 N. Paseo del Norte. Scott Calhoun shares his passion for combining plants, recycled objects and build-it-yourself furniture that result in innovative and playful gardens that fit a lifestyle without breaking the bank. 10-11 a.m. Dec. 2. $10. 742-6455.
Living Lab and Learning Center Tour — Watershed Management Group. Staff members or trained volunteers will give an interactive walking tour to learn about all the systems in detail and what can be done at a home. Register online. Noon-1:30 p.m. Dec. 2. 396-3266, Ext. 22.
Habitat Gardening — Himmel Park, 1035 N. Treat Ave. Learn how to use native plants to attract helpful insects, birds and other wildlife. Ages 12 and up. 3-4:30 p.m. Dec. 2. 594-5305.
source:-tucso