COMPUTERS
BBC Micro:bit PC Begins Shipping to Kids; May Soon Be Available to Buy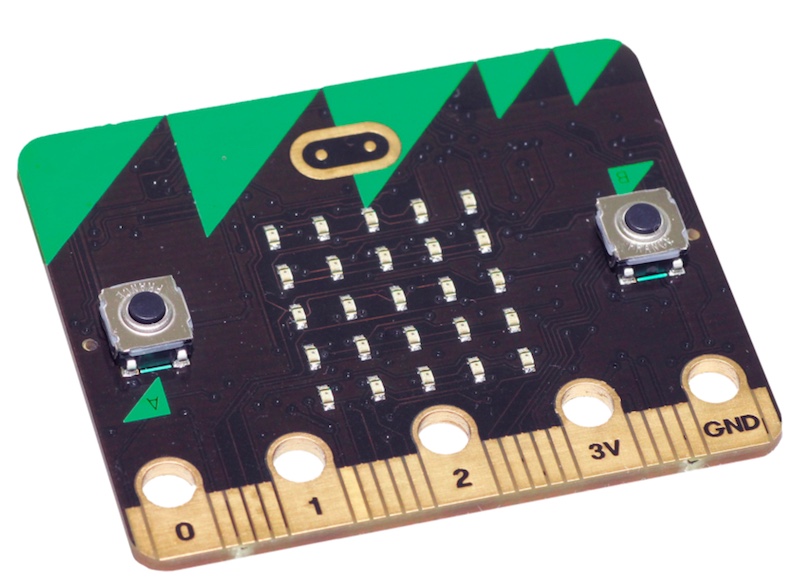 The BBC has begun delivering the Micro:bit (also known as Micro Bit) to school children in the United Kingdom. The miniature computer is a take on the BBC Micro, which was provided to hundreds of thousands of students in the 1980s. The Micro:bit fosters program learning among kids.
The Micro:bit was originally announced last year with more than 30 manufacturers, software makers, retailers, and educators partners, and was supposed to be gifted to one million 11-year-old students by the end of the year. Manufacturing and design challenges delayed the rollout.
The Micro:bit, much like a Raspberry Pi, is a credit card-shaped circuit board. It measures just 50x40mm, sports two buttons, 25 red LEDs, and comes in green, blue, and other colour options. It is powered by two AAA batteries. Last month, the BBC teamed up with Samsung to create an official BBC Micro:bit app for Android that connects to the device over Bluetooth connection.
The board can be programmed via a Web-based interface to do a range of things including make messages scroll on the LEDs. A user can flash the code of their choice as the Micro:bit supports a many languages including JavaScript, Python and C++. The creators say that the idea behind the Micro:bit is to make act of writing programs more enjoyable.
The BBC (via Wired) said it has plans to open source the hardware and "much of" the software of the Micro:bit, and make it available to buy from retailers, after the rollout to students is complete. This would enable the creators to sell the device to schools. No pricing or commercial availability was specified.
Download the Gadgets 360 app for Android and iOS to stay up to date with the latest tech news, product reviews, and exclusive deals on the popular mobiles.
Tags:
bbc, javascript, laptops, Micro Bit, pc, python, raspberry pi
["source-Gadgets"]