COMPUTERS
Chromebook Shipments Overtook Mac for the First Time in the US: IDC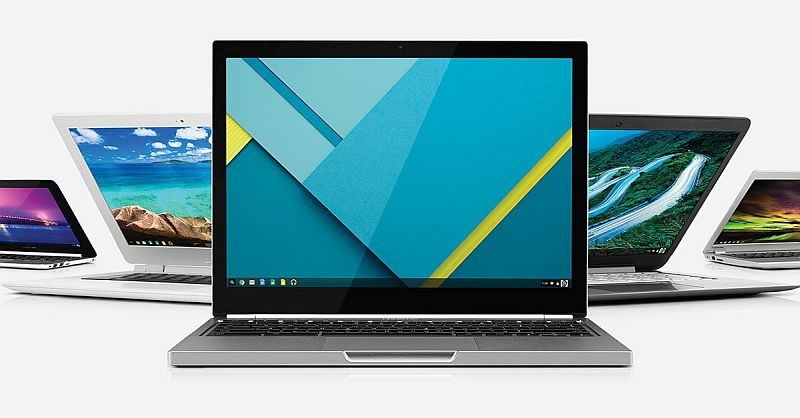 HIGHLIGHTS
An IDC analyst claimed that Chrome OS overtook OS X in the US.
PC shipments recorded a decline last month.
Dell overtook HP in the US PC shipments last month.
Google's Chrome OS-powered laptops and PCs have for the first time outsold Apple's OS X-based Mac PCs in the US. The Verge cites IDC Research Director, Devices & Displays, Linn Huang who confirmed the news.
It's worth noting that market research firm IDC doesn't announce any figures showing the shipment figures ofChrome OS PCs versus Apple' Mac PCs. The Verge quotesHuang, "Chrome OS overtook Mac OS in the US in terms of shipments for the first time in 1Q16. Chromebooks are still largely a US K-12 story."
The news comes at a time when worldwide PC shipments were reported to show decline. IDC last month had claimed that 60.6 million units in the first quarter of 2016 were shipped which was a year-on-year decline of 11.5 percent. The decline in PC shipments were anticipated to be relatively weak during Q1 2016 as Microsoft's Windows 10 enterprise upgrades were largely remained in pilot phase while consumer demand remains weak. IDC had claimed that PC shipments to the US fell 5.8 percent to 13.6 million units in Q1 16.
(Also see: Google I/O 2016: Chrome OS to Get Android Apps, Play Store Support)
While reporting the huge decline in PC shipments last month, Huang had said, "Demand for PCs in the US remains sluggish. However, we should be entering a period of reprieve. Peak corporate and education buying seasons have historically started in the second quarter. With some IT buyers thinking about early Windows 10 transitions and with the potential continued ascent of Chromebooks in U.S. K-12, the PC market should experience a modest rebound in the coming months." Last month, Dell overtook HP for the first time since 2009 in the US PC market.