CLOTHING
eBay purchases PhiSix, hopes to enable users to try out clothes online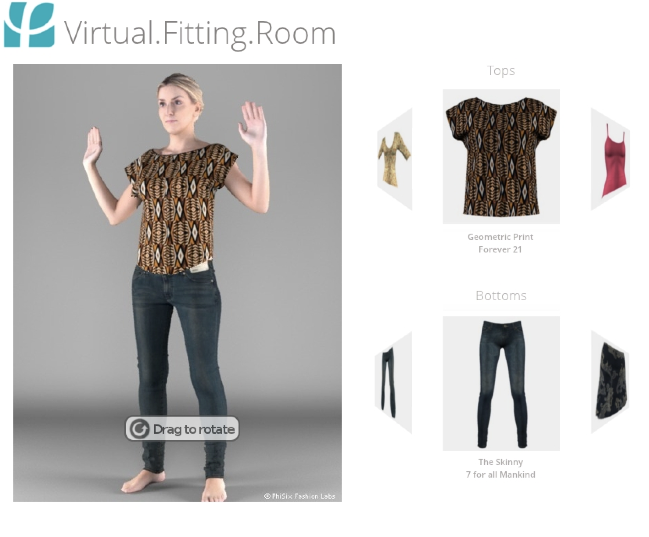 eBay purchases PhiSix, hopes to enable users to try out clothes online
The online auction website and marketplace, eBay, on Thursday announced that it had acquired PhiSix, a computer graphics company that creates 3D models of clothing from photos, pattern files and other sources to simulate the behaviour and fitting of garments. Tapping into an interesting segment and working towards finding an viable solution, eBay has gone and purchased the PhiSix Fashion Labs. It is important to note that when customers are shopping for clothes online, there is always a sense of lingering doubt about the fitting, here is where PhiSix creates their designs so that people can have a virtual try out of their clothes on virtual avatars.
On their official site the team from PhiSix released a statement regarding the purchase. Clearly happy at the purchase, the team put up a thank you note for all the people who made it possible. While the financials of the deal remained undisclosed, Steve Yankovich, vice president of Innovation and New Ventures of eBay Inc said, "PhiSix's technology enables consumers to understand the fit and movement of clothes in an online shopping environment. Consumers can experience the merchandise in a more efficient and impactful way, which we believe will drive sales for retailers and create a delightful experience for shoppers."
PhiSix was founded in 2012, by Jonathan Su, a former Intel research scientist who also has a background in special effects and worked with the likes of ILM and DreamWorks. Su will join eBay Inc.'s Innovation and New Ventures team as part of the acquisition along with his team of three members. Su said, "This is an exciting opportunity for us to bring PhiSix's expertise to one of the world's leading commerce platforms. We believe today's acquisition will help us better scale our expertise and meet the needs of digitally-minded shoppers and create new customer experiences for the eBay Inc. portfolio."
The team at PhiSix feels its technology can help solve one of the common problems online shoppers face – fit and look. The virtual fitting room can determine fit with physically accurate simulations of the garments. It then recommends a size for the user's body, based on basic measurement inputs. All of this according to PhiSix will reduce returns and enhance the overall shopping experience. The technology according to Su could be integrated across the entire eBay line. In fact the 3D fitting allows the person to view the clothes in various scenarios, like walking down a street or hitting a golf club.
Tags: 3D Clothing, 3D Technology, Internet, Online Shopping, PhiSix, eBay
["Source-Gadgets"]